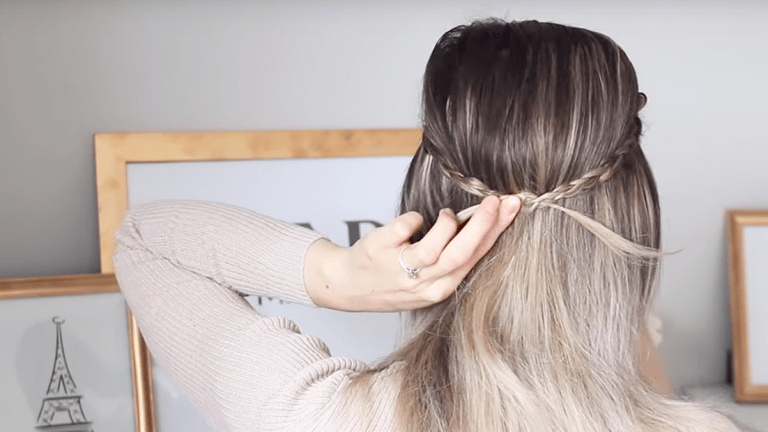 The Best (and Easiest) Hairstyles for Hiding Greasy Hair
Second-day hair never looked so good.
Sure, it's a nice goal to do your hair every day and always look your absolute best. But for those of us in the real world, sometimes the snooze button is just too tempting, and we face the very real dilemma of doing our hair or getting into work on time. Rather than dousing yourself with dry shampoo every time, try one of these hair tutorials specifically designed for concealing greasy hair. Get ready to sleep in tomorrow morning!
5 Super Simple, Sleek, and Smooth Updos
Ponytails and buns already need to be smooth and polished on the top, making these hairstyles ideal for oily roots. Kaushal shows us how to make greasy hair look as classy as possible, taking us through some of her favorite updo's (which are super easy to do at home).
3 Unique Twisty Updos You Never Tried Before
If you're looking for more unconventional and creative styles, look no further than these unique updo's by Milabu. We're trying that last look ASAP!
2 Easy Braids for Boho Second-Day Hair
If you love a more bohemian look, try Erin's adorable half-up braid styles. These are super easy and look even better when messy!
4 Minimal Effort Hairstyles Literally Anyone Can Do
Hate complicated braided looks? Sazan's four simple hairstyles are ideal for those who aren't super hair savvy, but still want to camouflage dirty hair. Easy peasy!
6 Days of Dirty-Hair Hairdos 
If you're committed to making it through the week without a shampoo, check out Jackie's day to day hairstyles that will keep you cute while hiding your greasy roots.