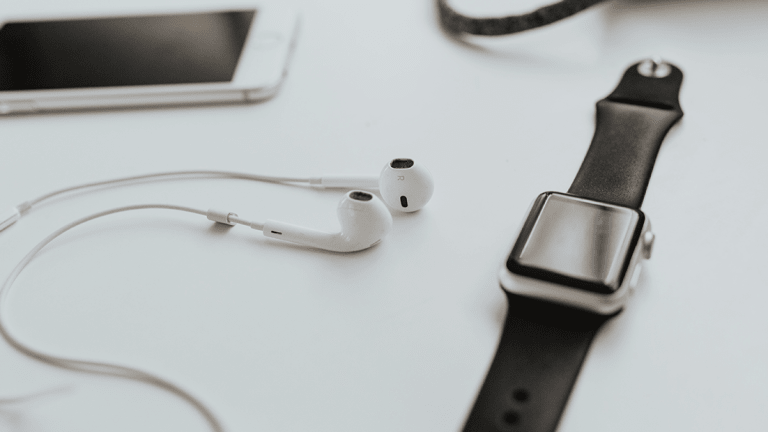 5 Highly Rated Female-Led Podcasts That Are Having a Moment
Are you missing out on advice and laughs from these powerhouse women?
It's easy to get addicted to audio storytelling, but if you just listened to the top twenty podcasts alone, you would miss out on hearing a strong, female perspective. Whether comedy, romance, motherhood, or true crime, there are some notable woman-led podcasts that celebrate diversity of perspective, are super informative, and will have you nodding your head in agreement (and laughing, too). These are just a few of our favorites that quickly made gains on iTunes charts, garnered passionate fan bases, and are seriously entertaining.
Looking to release your inner nerd? With interviews of your favorite authors and artists, Greta Johnsen and Tricia Bobeda carve out a safe space to geek out on all the things you are watching, reading, listening to and thinking about. Whether you are curious about life on Mars or wanting to deep dive into the latest season of Gilmore Girls, this NPR podcast can scratch your itch. Having amassed such a strong following, there are also several special live episodes and spin-offs to sink your teeth into.
Recommended episode: "Jenny Lawson on Living a Furiously Happy Life Full of Raccoons"
Johnsen and Bobeda discuss mental health, having a sense of humor, and taxidermy with author Jenny Lawson.
Karen Kilgariff and Georgia Hardstark blend an unlikely pair: comedy and true crime. Each week, the two women share their favorite murder and hometown crime stories from friends and listeners, debating and deep-diving into every crazy detail. There is as much gore as there are quips, and it has attracted hundreds of thousands of listeners, hitting the No. 1 spot on the comedy list last year, just five months after launching.
Recommended episode: "7 Murders in Heaven"
Dive in, and hear about the hosts' favorite unsolved murders, including The Black Dahlia and Elisa Lam.
Cathy Heller turned her passion for music into a successful, money-making career that didn't follow the typical Hollywood trajectory. Here she talks to everyone from makeup guru Bobbi Brown to behavior expert Gretchen Rubin about how people can funnel their interests into careers and fulfilling businesses. Full of everyday struggles, positivity, and a healthy dose of useful advice, this female-led podcast is exactly what you need to motivate you. It's only been around a few months but is quickly amassing cult followers and rave reviews.
Recommended episode: "Balancing Work, Motherhood, and Happiness with Maggie Kelley"
The director of Scream Queens talks about how she built a career as a young mom and how she combats doubt.
If you're obsessed with to-do lists, routines, and streamlining your life, Lisa is your woman. Her podcast has more than a million downloads, and each episode gives you an expert organizer's take on how to be more efficient in life. Young moms and young professionals alike with find her relatability refreshing and inspiring.
Recommended episode: "Organizing Email & Calendars"
Lisa talks about how to manage two of the most stress-inducing parts of our daily lives.
As a behavior expert, Gretchen Rubin often speaks to us through her insightful books, like her newest release out this month, The Four Tendencies. In podcast form, Rubin and her sister, Elizabeth Craft, tackle all things happiness. These two women offer inspiring but genuine advice for how to improve your own quality of life. There's a reason nearly three thousand listeners have given it five stars. 
Recommended episode: "Ep. 42 Act How You Want to Feel"
If you've ever heard the phrase "fake it 'til you make it" and wondered if it works, this episode will give you some insight—and maybe inspire a new commitment!