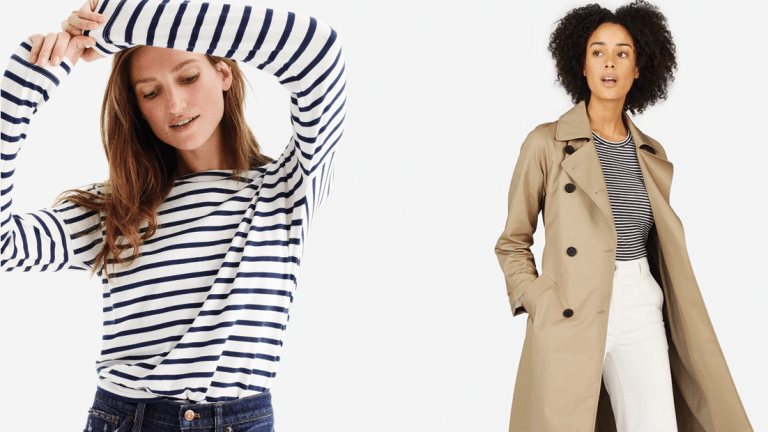 6 Cozy Wardrobe Staples That Will Actually Make You Excited for Fall
Sayonara, summer!
As soon as Labor Day passes, most of us go full steam ahead into fall feels. Even if that crisp air isn't yet a constant, we're ready to start the annual cool-weather wardrobe transition. This month is the time to acquire the classic fall items that get us through the chill every year.
If you're as eager as we are to swap breezy for cozy, take a look at our favorite fall wardrobe staples below.
01. Comfy Knit Sweater
If there's one thing we're especially looking forward to wearing this fall, it's cozy knits. Snuggling up in soft blanket-like fabric all day long? Yes, please. A neutral fisherman-inspired pullover is great for any outfit—just throw it on with your skirts, jeans, and dresses for the ultimate fall look.
02. All-Occasions Trench Coat
When it's too warm for winter coats but too cold to go without a jacket, look no further than the trusty trench. Trench coats are ideal for fickle weather and allow you to layer underneath as much as you want. Our favorite thing about the trench is that it looks great with anything. From casual separates to polished office pencil dresses, your trench will always look occasion-appropriate.
03. Sweater-Weather Dress
We love a dress just as much as the next girl, particularly the comfy ones. Fall is the perfect time to start embracing soft, cozy knits, and dresses are no exception. The best thing about the sweater dress is that it can be dressed up or down—simply add or take away jewelry or swap shoes.
04. Everyday Jeans
We're finally back to jean weather! No one can deny the confidence-boosting power of a perfect-fitting pair of jeans. Pair them with any basic tee or button-down to be effortlessly cool in a Parisian-chic look.
05. Go-To Long-Sleeve Tee
When the weather gets cooler, a girl's gotta get practical! A long-sleeve tee is the perfect layering piece for when the temperature drops. Stick to neutral colors or try a fun striped pattern for quirky print mixing.
06. Swoon-Worthy Heeled Booties
Oh, how we've missed our beloved fall booties. This versatile shoe style elevates any basic outfit without making you look overdressed. They're the perfect balance between casual and formal, which is an ideal recipe for a street-style look.