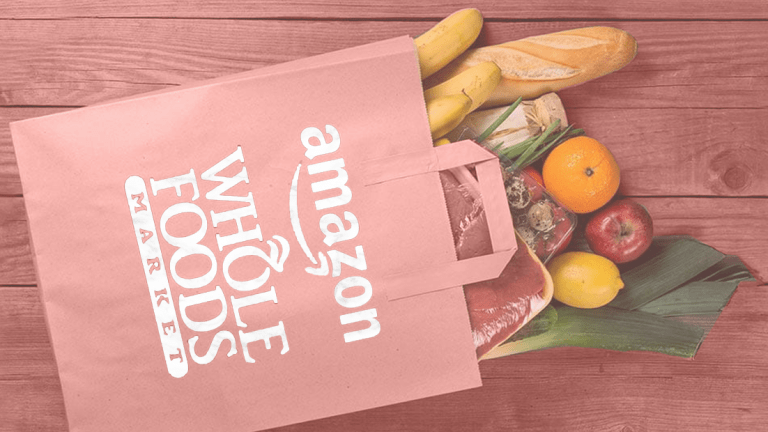 7 Ways Amazon Whole Foods Is Catering to Every Millennial's Whims
Millennials are the target customer, but are we buying it?
There's a lot of speculation about why Amazon bought Whole Foods for a cool $13.7 billion in August. One Forbes contributor says the merge was Whole Foods' move to "fix" their growing competition. TIME Money attributes it to Amazon's relentless strategy of lowering prices to get a bigger share of the market. But one thing is for sure: the giant tech + brick-and-mortar integration brings us closer to a consumer experience driven by your average, aspirational yet cost-conscious Millennial shopper.
Get ready because Amazon Whole Foods is about to run the world for Millennials. Here's what you need to know.
01. Online shopping and returns are more convenient.
CNBC reports that Amazon acquired Whole Foods for its brick-and-mortar stores to create more "depots" for shipping and picking up online purchases. This means we get our Amazon orders faster than ever!
02. You can stock up on affordable staples online.
Amazon put up over 2,000 products on it's virtual shelves from Whole Foods' more affordable 365 brand, including groceries, gourmet food, health, household, and body care products. Order toilet paper, laundry detergent, almond milk, and pet food all from the comfort of your own couch.
03. Liquor has never been quicker.
Amazon has quietly been expanding alcohol delivery service (which had mostly been out of its grasp due to legal complexities) via its PrimeNow subscription. One Ohio college students tells CNBC, "Winters here are brutal, so if I know the Amazon service is readily available, I think it provides way more convenience than physically going to pick up the beer." It may be #firstworldproblems, but he's got a point.
04. Shopping recommendations and subscription deals are tailored to browsing and buying habits.
"Amazon knows exactly what customers want, and won't hesitate to throw its weight around," Dennis Green writes for Forbes. You'll get highly curated Amazon and Whole Foods shopping recommendations and subscription deals based on information tracking what, when, and how much you buy in stores and online via their new customer rewards program. Some may be concerned about the creepiness factor of their purchasing habits being tracked, but if that doesn't bother you the spot-on shopping recommendations and deals will be a perk!
05. The inclusive prices with exclusive vibes are hard to resist.
Lowered prices on certain items at Whole Foods and an ongoing plan to open lower-priced stores called 365 by Whole Foods are aimed at Millennial shoppers in hopes that we'll be happy with the costs and become loyal customers. "Note that 365 is not described as thrifty or for budget shoppers. It's positioned to speak to Millennials who are (or will be) members of the aspirational class, but are too young to have serious money yet," writes Annaliese Griffin for Quartz.
06. It benefits old-school shoppers too.
Business Insider reports, "According to new data from online lender Earnest, millennials are opting for physical grocery stores over online ordering." But thanks to its acquisition of Whole Foods Millennials who prefer brick-and-mortar stores will be happy about the lower prices too. One CNBC reporter comparison-shopped for 10 basic items at Whole Foods and Trader Joe's and found only a $4.30 difference in price—that's a lot smaller than we'd expect from the store mockingly deemed "Whole Paycheck".
07. It speaks to Millennial values.
Authenticity, quality and wellness top the list of Millennial must haves when it comes to shopping. Whole Foods "sells a vision of the kind of people who shop there: a group that has collectively decided that organic food is healthier than non-organic; that it's better to spend money on experiences as opposed to things; and that screen time is a problem," writes Griffin. And Amazon gives Millennials easy, more affordable, fast and reliable access to fulfilling these values in 1-click.
What do you think—are you excited for Whole Foods products on Amazon? Tell us in the comments!