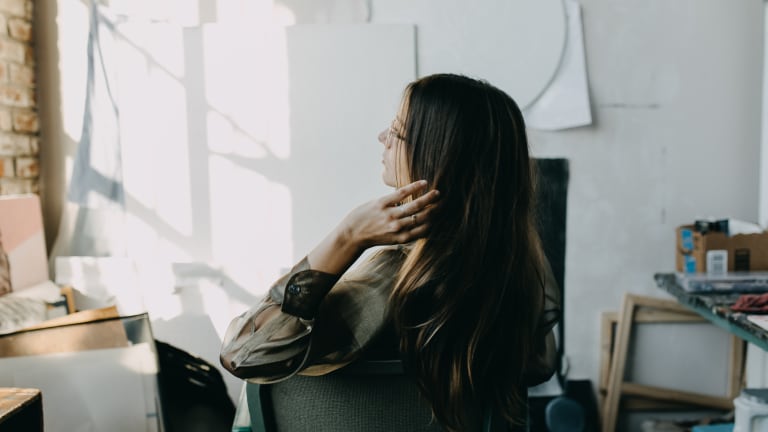 Women Share 4 Times Rejection Was the Greatest Thing That Happened to Their Careers
Take notes from these female powerhouses on how to move on when you didn't get the job.
The road to success is not always paved with glory but rather with blood, sweat, tears, and, well, rejection. Though no one wants to be rejected—as it is often (wrongly) equated with failure—when one door closes, another opens and we end up right where we need to be. So if you think you're the only one who has had proverbial doors slammed in your face, here are four leading ladies in their fields sharing how rejection became the most positive thing for their careers in the long run.
Debra Benton
Executive Coach, Keynote Speaker, Bestselling Author, and President of Benton Management Resources, Inc.
Debra Benton, the "CEO Whisperer," founded Benton Management Resources in 1976 to help CEOs, politicians, and professionals in every industry worldwide increase the effectiveness of their presentation, attitude, and leadership style. Every week, Fortune, Forbes, and Fast Company feature a client with whom she's worked. Benton has written ten bestselling business books and articles for publications including the Harvard Business Review and the Wall Street Journal. On rejection, she says:
"[The] best thing that happened to me was being fired from the computer company I worked for because I didn't 'deal well with the good ole boys' (a direct quote from [my] boss). So at age 23, I started my own company and have successfully remained self-employed for forty-one years."
Lauren McGoodwin
Founder and CEO of Career Contessa
Lauren McGoodwin founded Career Contessa in 2013 after experiencing a gap in career development resources for women who might be job searching, soul searching, leading and managing. Formerly, McGoodwin was a university recruiter for Hulu. On rejection, she says:
"I have a lot of different setbacks. One of the biggest setbacks for my career occurred when I moved to L.A. I had interviewed for a PR job at Edelman, a big, big company. I called in all the favors and got an interview for a PR coordinator position, and I thought for sure I was a shoo-in. I didn't get it. It was devastating. I ended up being forced to take this job [in admissions at USC] that I knew wasn't a good fit for me, [but] that job is what pushed me to consider what I really wanted in my own career. When I started working at USC, I was able to enroll in a master's program where I created Career Contessa for a focus group. Today, I am better off because of that rejection. I have always lived by the saying that everything happens for a reason."
Carrie Sheffield
Journalist, Commentator, and Founder of Bold Media
Carrie Sheffield, an award-winning journalist and the founder of Bold Media, appears on Fox News, Fox Business Network, CNN, MSNBC, CNBC, and CBS, among others. She has been published in the Wall Street Journal, TIME, USA Today, the New York Times, and the Washington Post. Sheffield spent several years in finance at Goldman Sachs and Moody's and earned a master's in public policy from Harvard. While this may look like a long string of accomplishments, Sheffield shares:
"I have faced a lot of rejection, as have many people. But I believe that rejection can serve as a valuable training ground to both navigate you in a better direction and strengthen your ability to handle greater challenges and responsibility."
Laura Vanderkam
Writer, Speaker, and Bestselling Author
Laura Vanderkam is the author of several time management and productivity books, including I Know How She Does It, What the Most Successful People Do, and 168 Hours. Her work appears in Fast Company, Fortune, USA Today, the Wall Street Journal, and Verily, where she is a regular contributor. She has appeared on Today, Fox & Friends, and the TED stage. On rejection, she says:
"When I first moved to NYC in 2002, I thought I needed a full-time job. I applied for several at magazines and didn't land any. But that wound up being great because I started freelancing for places, and pretty soon it became clear that I could earn more and have more time for bigger and better projects that way! I don't think I would have started writing books as soon as I did without the freedom that freelancing gave me."
You won't know until you ask, but we bet every successful woman you respect and admire has had her share of major rejections. Here's to the ladies who paved their own paths in spite of the setbacks and didn't let being turned down hinder them from greatly impacting the world.
Photo Credit: Beth Solano Photography