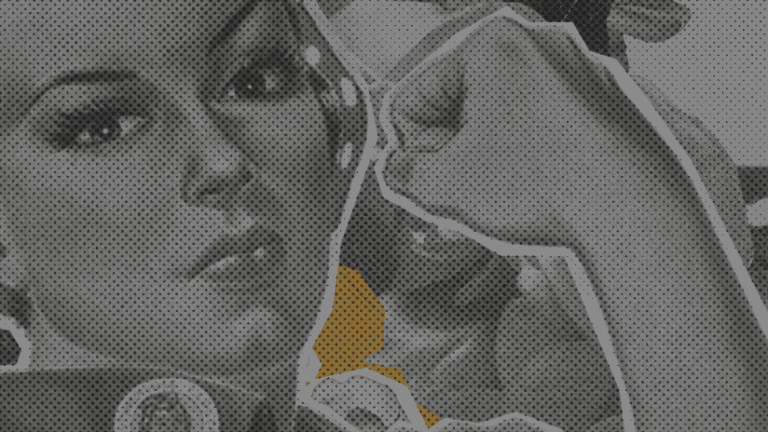 What the Real Rosie the Riveter Can Teach Us About Being a Modern Woman in the Workplace
She's not who you think she is.
When you hear the words Rosie the Riveter, an icon of feminist empowerment probably comes to mind. We all know the story of how millions of women stepped into the workforce during World War II. Since they took over jobs traditionally held by men, to many modern women, Rosie symbolizes a woman's ability to do a "man's job," ditch traditional gender roles, and trail-blaze in the workplace.
But as we approach Labor Day, there's reason for us to take another look at this iconic American lady. There's reason to believe Rosie isn't quite who she is portrayed as today. She was actually a composite inspired by many women, most named Rose, whose backstories have much to tell us. The real Rosies behind the image will surprise you and can teach us a lot about being a modern woman in the workplace.
We are all Rosie the Riveter.
The real women whom her image was modeled after in the 1940s were quite the opposite of the Rosie we associate with feminism today. The American National Biography reports that the icon came to be named "Rosie," after a riveter named Rosa Bonavita, a daughter of Italian immigrants, received a commendation from President Franklin D. Roosevelt for setting a production record. "Rosie" then became a term used to refer to all women who worked in the defense industries, not just riveters. Bonavita became a wife and homemaker after the war. Rosalind P. Walter, who worked on a fighter plane and inspired the 1942 song "Rosie the Riveter" became a philanthropist and university trustee by way of her family's wealth. Geraldine Hoffman Doyle, a temp metal presser whose photograph inspired the iconic yellow "We Can Do It!" poster, was also a wife and homemaker. And bomb plane riveter Rose Will Monroe, who appeared in propaganda films promoting war bonds, was a single mother of two who lost her husband to a car accident in 1942.
In the context of the history behind these women, it's apparent that while Rosie represented all the women who stepped in during the war, she also represents all the women who were as fiercely dedicated to their families and communities. Food for thought for those who think feminism requires women to eschew their home lives.
Rosie shows us that women can be both feminine and strong.
The original purpose of the yellow poster wasn't created for the war but to promote corporate productivity—Artist J. Howard Miller created the depiction of Rosie on the yellow poster for the Westinghouse Electric Company in 1942. The image wasn't widely seen until the feminist movement used it as its symbol in the 1980s. This is why we often associate this image of Rosie with female strength and empowerment.
But Rosie was always more than a tough assembly line worker. As author and Focus on the Family director Glenn T. Stanton writes in The Federalist, Rosie is "at once hard, strong, beautiful, and unmistakably feminine, a seeming contradiction all in one delicate frame." Her rolled-up sleeves, styled hair, and makeup complement her stoic facial expression and flexed arm so seamlessly that, at first glance, you hardly notice the juxtaposition.
A closer look at Rosie's background reminds us that strong doesn't mean unfeminine. The war effort knew this, too—during World War II the U.S. Maritime Commission funded child care for women working in the shipyards. The Maritime Child Development Center in Northern California, for instance, served over 24,500 women by maintaining a daily attendance of over 1,400 children with a staff of nutritionists, psychiatrists, and certified teachers.
Rosie worked to live (not lived to work).
The collective Rosies didn't show up at the shipyards and factories with the goal of breaking into careers or achieving gender equality in workplaces. Women started working in industry to meet a nation's needs, not to break glass ceilings. Most of the females in manufacturing left soon after the war to return to their homes and families. In fact, the Rosies prioritized their homes and families even while building airplanes and ships. Women banded together into "villages," cooking, cleaning, and caring for each other's families and switching day and night shifts so that one of them would always be with the children.
Even the government knew this; in 1941, President Roosevelt approved funding for the first planned housing communities in the United States, designed with winding streets, spacious yards, a community park, and one- and two-story duplexes, that were built during the war. One such example, Atchison Village, housed 450 units for defense industry workers (more than 75 percent of whom were women) in the area.
We are part of a team effort, not a female-only effort.
Miller's poster of Rosie was originally created for an overwhelmingly male corporation to boost morale and productivity and to curb absenteeism and strikes; in fact, most of the posters designed by Miller featured men, emphasizing traditional roles for men and women. While a few women stayed working in the factories for economic necessity, the majority returned to their jobs as homemakers, operators, administrators, teachers, seamstresses, and business owners. Neither one of the Rosies' self-sacrificing roles made them any less of a national hero. Victory would not have been possible without their service both in the shipyard and on the home front. But victory also would not have been possible without the approximately 16.1 million soldiers who fought and gave up their live for their service overseas during World War II. It was a team effort.
This Labor Day and beyond, let's not forgot that while our contributions in the modern workplace may not be as celebrated as the Rosies' wartime service, it doesn't make them any less valuable or important to our society. Rather than fashioning "Rosie the Riveter" as an equal replacement for men in the workplace, let us commemorate the real Rosies who embodied all that women are capable of. A resilient, loyal, and skillful person willing to try new things, test her capabilities, and believe in herself—let her be an example to all of us in the face of whatever struggles may come.