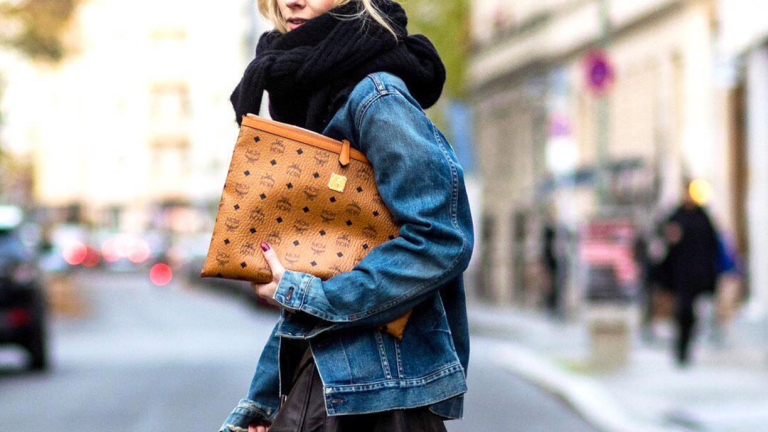 6 Simple Styling Tricks That Will Effortlessly Transform Your Basic Outfits
Same wardrobe, new look!
As we come to the end of one season and enter into another, the urge to start buying new clothes is real. The extra money to pay for it all? Not so much. 
Rather than pulling out your credit card, reassess your wardrobe and find new ways to wear the clothes you already own so that they feel brand new. If you're trying to avoid the shopping temptation, try these simple styling hacks that will transform your outfit.
01. Matching Separates
Our first instinct when putting together a look is to choose complimentary yet contrasting colors for an outfit that's not too obviously thought out. Matchy-matchy styling was popular in the early 2000s (think Legally Blonde and Mean Girls), but we've started seeing a resurgence of more intentional outfits in 2017.
To avoid being too on the nose with the matching, choose one color but wear separates that fall along the same hue. For example, hot pink matched with varying shades of lighter pink.
02. Rolled T-Shirt Sleeves
A plain white tee sure is comfy, but it can get a little boring. To snazz up your cotton basic, try rolling the sleeves ever so slightly for a retro 1950s look. It'll create a flattering cap sleeve that softens your outfit by making it more feminine. Now you can even wear it with a fancier skirt!
03. Decorative Layering
The purpose of layering in cooler weather in obvious, but what about layering purely for style reasons? If your simple button down blouse, t-shirt, or turtleneck feel too bland and you want to spice up your look, try layering a decorative camisole or tank top of it. The lose fit, delicate straps, and lace embellishments will transform your practical outfit into a fashion-forward street style ensemble.
04. Playful Socks
Now this might seem crazy, but the socks and heels look was a staple in the 1950s, 1980s, and is resurfacing again in 2017. There's something really new and fresh about the contrast between the sleek stilettos and chunky socks. It creates a playfully feminine vibe that makes heels less formal. It's an easy addition to any outfit and takes the edgy factor up a notch. No harm in giving it a try since this look is just a sock drawer away!
05. Pushed-Up Jacket Sleeves
It's amazing how one little adjustment can totally change the silhouette and overall appearance of your outfit. For example, long baggy sleeves can overwhelm your shape, resulting in a blob-like look. By simply pushing up or cuffing the sleeves past your elbows, you can achieve a new silhouette that is more balanced. The volume is now farther up on your torso, complementing the voluming of your lower half by creating an hourglass shape.
06. Neck Scarf
The tried-and-true neck scarf styling hack never fails. If your outfit is simple and you want to a quick fix, simply tie a scarf around your neck for a sweet Parisian-inspired look that takes no effort. You'll feel perfectly fashionable without going through the hassle of styling a complicated outfit.