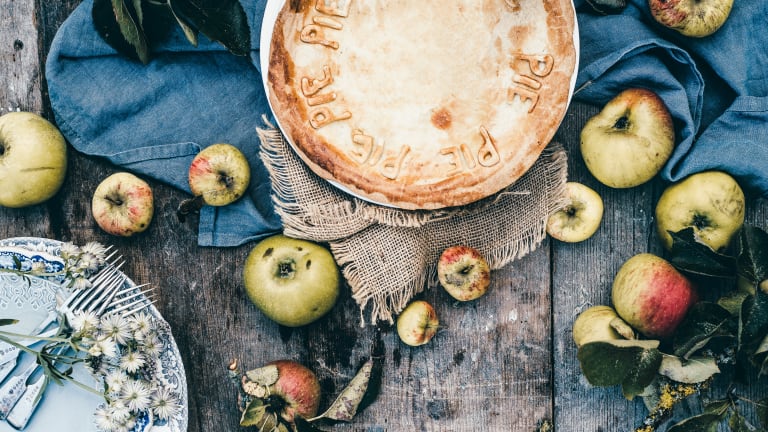 6 Things to Do in September That You Should Book Weekends for ASAP
These plans will make saying goodbye to summer a cinch.
Even if you're still soaking up the summer sun, it's not too early to start planning fun activities for fall. Luckily, September is filled with Instagram-worthy events that only occur during this time of year. So mark your calendar for some (or all) of these autumn activities and prep your smartphone for these picture-perfect escapes to usher in another spectacular season.
Prepare for the Wurst at Oktoberfest
Contrary to its name, Oktoberfest actually starts in September, making it the perfect party to usher in autumn. If you can't make the trip to Munich for the original Oktoberfest, you can find stateside versions regionally. Find your local Oktoberfest, bring your friends, wear your best dirndl (the traditional feminine dress) and be prepared to sample great German beers and bratwurst.
Get Full of Hot Air
Hot air balloons abound in early fall, like at the forty-fifth annual Adirondack Balloon Festival in upstate New York from September 21–24. More than 150,000 people come to see up to a hundred hot air balloons simultaneously grace the sky during this free event. If you're feeling brave, take a ride in one of the balloons—but the view from the ground is pretty sweet, too.
Make a Wish Upon a Star
Autumn brings shorter days, but the longer nights are nothing to be sad about when you use that time for stargazing. The picturesque Acadia National Park in Maine will host its ninth annual Acadia Night Sky Festival from September 21–24, where you can see the Milky Way in one of the largest areas of dark sky in the U.S. Of course, you can stargaze in other dark parks throughout the U.S. (Try starting with our list of national parks you need to visit in your lifetime.) Come prepared with a good camera and tripod to capture the amazing night sky.
Fall in Love with Fall's Foliage
Nothing announces that autumn is officially here like the changing of the leaves. Plan a road trip for a crisp autumn day to see the phenomenal foliage before it falls from the trees. There are even free "leaf peeper" apps such as LeafSnap and The Ultimate Drive to keep you updated on all the unbe-leaf-able progress, so you'll arrive at the perfect time.
Show Up at the Air Show
There's bound to be a stunning air show near you in September such as the Cleveland National Air Show, L.A. Fleet Week, or the NAS Oceana Air Show in Virginia Beach. The free shows feature the graceful Navy Blue Angels, the U.S. Air Force Thunderbirds, parachuters, and B-17s, among other rare planes. Be prepared to see some amazing stunts and plane formations performed by highly trained pilots.
Harvest Local at the Farmers Market
You don't have to travel far to appreciate the bounty of fall—just pay a visit to your local farmers market. Apples, pears, figs, pomegranates, bell peppers, soft herbs, and tomatoes are at their prime in September, and you won't want to miss out. Take in the amazing colors, smells, and tastes right in your backyard. Bring autumn home and try a new fall recipe, such as this rich roasted bell pepper salad or a scrumptious brown butter cheddar apple crumble.
While you could let September be the bearer of it's-the-end-of-summer news, why not fill it with picturesque memories instead? Make your weekend plans now to immerse yourself in all things autumn. It will make welcoming cooler weather feel so much warmer.
Image Credit: Unsplash