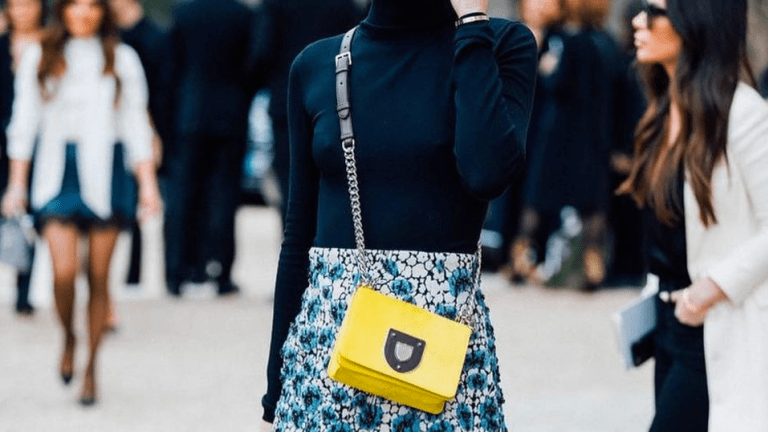 The Mini-Purse Has Made a Surprisingly Stylish Comeback
You have to see it to believe it.
After years of frantically digging around in our oversize Mary Poppins bags for keys, credit cards, and hair ties—not to mention straining our backs with all that weight—perhaps it's no surprise that the latest must-have bag silhouette is something decidedly smaller.
Sure, mini-bags might conjure an early 2000s image of The O.C.'s Marissa Cooper with a tiny hobo bag nestled in her armpit or a flashback to Regina George in all her pink-on-pink Mean Girls glory, carrying that itty-bitty logo-print Louis Vuitton. But today's crop of itty-bitty bags is more about liberation (and a pop of color). Take a look below to see how the 2000s baby-bag has been reimagined for today's sophisticated woman.