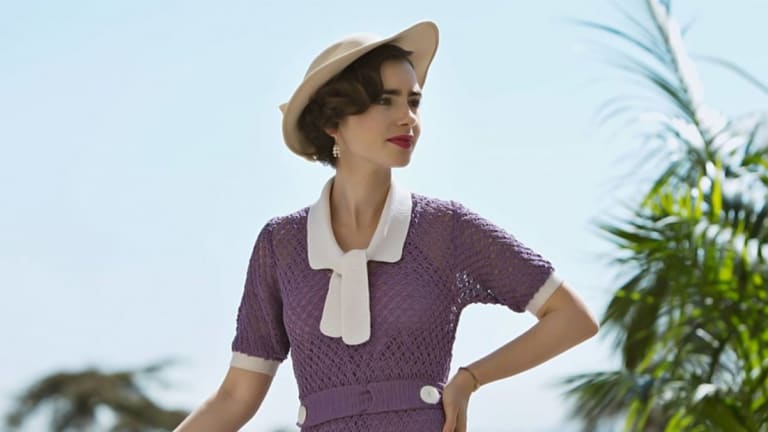 In Amazon's New Fitzgerald Series, Complex Women Bring Old Hollywood to Life
'The Last Tycoon' will feel pleasantly familiar to some 'Downton Abbey' and 'Mad Men' fans.
I have always been a huge fan of period pieces on television, including (though certainly not limited to) Downton Abbey, The Crown, Call the Midwife, and any Jane Austen miniseries. More recently, the Amazon series on the life of Zelda Fitzgerald, Z: The Beginning of Everything, intrigued me due to my fascination since high school with F. Scott Fitzgerald and the glamorous, conflict-ridden worlds he depicted in his works in the 1920s and thirties. Naturally, then, when I heard that Amazon would be releasing a new series based on Fitzgerald's last, unfinished novel, The Last Tycoon, I made time to binge watch it immediately. This second Fitzgerald period drama by Amazon premiered on Friday with a nine-episode season; while not quite perfection, it did not disappoint.
The Last Tycoon chronicles the life of film executive Monroe Stahr (played by Matt Bomer) in the mid-1930s as he maneuvers his own personal troubles, his relationships with others, and his power struggle with his boss, studio head Pat Brady (played by Kelsey Grammer). However, while these two men may have the leading roles, to me it was the female characters who gave the series life and depth. Nearly all of the women portrayed in this period drama are strong-willed female roles; they all assert themselves as equal to men.
Lily Collins plays Pat's 19-year-old daughter, Celia Brady, who proves to be so much more than just the boss's daughter. I couldn't help but compare her to Lady Sybil in Downton Abbey, as Celia shares her ambition and her compassion for those less fortunate than she. Yes, she is young and naive and a little boy crazy, but she is, nonetheless, a strong, brave young woman who goes against the grain to do what's right.
Similarly, the other women in this series, though at times reveling in the alcohol- and sex-heavy lifestyle Fitzgerald was known to live and write about, prove themselves to be more than just pretty faces or passive puppets.
Margo Taft, the golden-age, shallow, wanton actress played by Jennifer Beals, is a character rich in sordid family secrets and personal identity anguish. Kathleen Moore, the beautiful and fiery Irish immigrant played by Dominique McElligott, is a café waitress who catches Stahr's eye, reminding him of his dead wife. She's a tricky character who left me confused at times, but what unfolds for her offers a thought-provoking exploration of character and values that was paramount in my other favorite period shows such as Downton. Rose Brady, Pat's wife (played by Rosemarie DeWitt), rounds out the female cast and is, to me, the character most like the typical, conflicted Fitzgerald characters. She mistakenly searches for love and happiness in an extramarital affair with Stahr and, unsurprisingly, does not find it there.
Following each character's story brought me back to a question I often ask myself: Why do I always find Fitzgerald and the stories he created so wonderfully intriguing? Beals seemed to capture exactly why in a recent interview: "he had his finger on the conflict between who we would fantasize that we are and who we actually are." Sometimes we believe that to find happiness, we have to become like someone whom we think "has it all." However, most people who get to that place and do "have it all" still come up short. This irony is what Fitzgerald exposes (and, according to historical accounts, experienced in his personal life), and that is why we continue to obsess over his works.
Fitzgerald's story brought to life turned out to be just what I was hoping for. It transports you into the wild life of 1930s Hollywood while still giving you a feel for the historical troubles of the times, such as the Great Depression, the creation of early unions, and the rise of Nazi Germany. The story line also delicately deals with enduring issues such as immigration, sexism, and racism.
The Last Tycoon has been compared to a host of other period-piece dramas by critics, including the famed 1960s period drama Mad Men (more than forty former Mad Men crew members are even working on this new show). And some have billed The Last Tycoon as being beautiful but lacking passion. My only problems with the show is more with the fact that it's overly sexualized at times with nudity and promiscuity; the women characters, while each inspiring and praiseworthy in some way, do not need the sexual allusions to make them complete.
We will just have to wait and see whether it actually becomes a viable long-term series—the next Mad Men or Downton Abbey. But just as we saw the Crowley women dominate some of Downton's best plot lines, and the likes of Peggy Olson and even Sally Draper rise to the top of their casts, I think The Last Tycoon offers an intriguing story of the complexities of what it means to be a woman, both then and now. Honestly, much like these other dramas, I think the new show's success will come down to how the female characters are drawn out—as pawns or as real players on the chessboard called Hollywood. For now, it seems to be on the right track.
Photo Credit: Amazon Studios