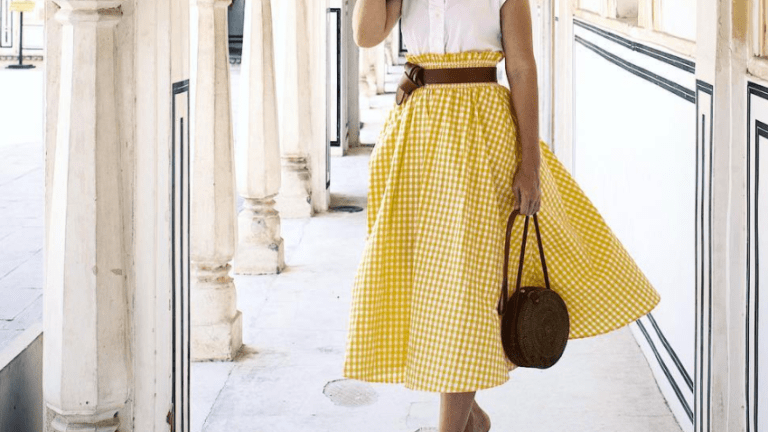 4 Fun, Feminine Looks to Wear Now Before It's Too Late
Hurry, summer is slipping away—and so are these outfits.
It's mid-August, and before you know it, fall will be upon us. For many, this is cause for celebration: Bring on the boots, scarves, blazers, and tweed. But for those of us whose hearts are still bursting with lust for sun and sand, now is the time to go all out with your favorite summer pieces. Before the cooler temps and changing leaves give way to warmer palettes and heavier textures, these are the feminine summer classics we're not quite ready to say farewell to.
All White //
Few people still subscribe to the "no white after Labor Day" rule, but still, there's no time like summer for this look to shine. Against the backdrop of a blue ocean or a (faux) sun-kissed complexion, crisp white never looked better. Before you sub in your woolen winter whites, give your breezy all-white ensembles a couple more wears.
Americana //
Let's face it: Fourth of July is just one day, but summer is the season of Americana. Wearing red, white, and blue screams boat days and seaside adventures. Through the end of August, take any last opportunity to wear this color combo before we switch over to moodier hues.
Beach-Inspired Accessories //
Floppy straw hats and dainty woven purses to match—now is your chance to show these pieces the love they deserve. We'll be pulling out our suede and leather soon enough, so let your lightweight, perfect-for-the-pool pieces have their moment in the sun before it's too late.
Bold Primary Colors //
Calling all bright oranges, greens, yellows, and purples! If it looks like Crayola, wear it now. These bright pigments are perfect for lingering sun-soaked days. That yellow gingham. Those purple stripes. Give them another wear now before September comes knocking.