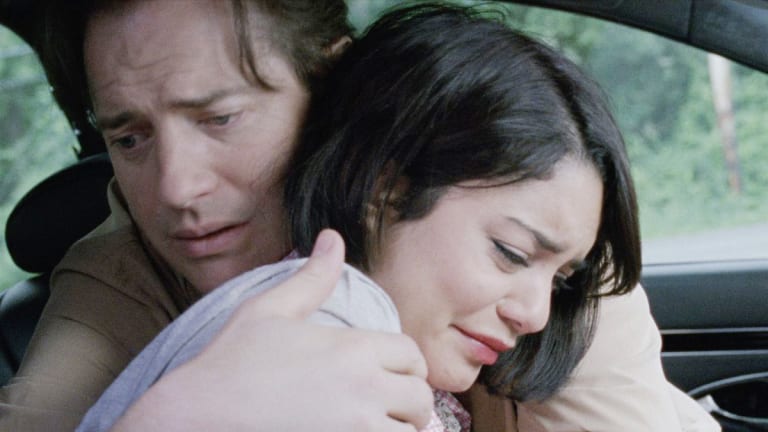 7 Streaming Films Based on Real-Life Issues That Pack a Powerful Punch
Awake your inner Wonder Woman.
While summer is a time when many of us take breaks for leisure and relaxation, the world often has a way of waking us up to hard issues and evils that persist. If this summer's news cycle has ignited a need to empathize, tune into one of these streaming films. They all tackle serious, oft-overlooked challenges and provide a human look into very real challenges around the world. Be ready for a jolt that's sure to change how you see a certain topic and maybe even spur you to take action.
Leonardo DiCaprio, Jennifer Connelly, and Djimon Hounsou star in this 2006 film set during the Sierra Leone Civil War in the 1990s, where diamonds were mined in war zones and sold to support the opposing sides of the conflict. The film shows the great costs and casualties behind blood diamonds while also showcasing the disastrous effects of corrupt government and disenfranchised citizens. We bet you'll be thinking much more critically about that ring you liked on Pinterest.
This Netflix-produced 2016 film won the Oscar for best documentary on a short subject and tells the story of the makeshift group of first responders to those injured in attacks in Aleppo, Syria. The film followed men of the Syrian Civil Defense, known by their caps as the White Helmets, as they followed airstrikes to unearth civilians from the rubble and get them to medical assistance. Along the way, viewers get a sense of the immense loss that happens in war-torn areas, the strong desire inhabitants have to not become refugees from their homes, and the human spirit of hope that comes from every civilian saved.
In this 2013 independent film, Vanessa Hudgens shows her acting range by playing a young woman who, after being tossed around foster homes, runs away from her abusive addict mother but finds that her problems are far from over. Gimme Shelter will open viewers' eyes to a range of social ills including domestic violence, human trafficking, pressured abortion, and homelessness. Brendan Fraser and Rosario Dawson costar in this film that ultimately highlights the life-giving power of healthy support groups and community.
In this 2016 film starring Dev Patel, Nicole Kidman, and Rooney Mara, viewers watch a biographical account of a true story of a boy in India named Saroo who loses his way on an errand with his brother and ends up on a train sending him far from his home village. After being adopted by an Australian couple, Saroo faces an Odyssean journey to find his family. Along the way, Lion beautifully offers insight into tragedies of missing children, the stark poverty many in the world face, the blessings and burdens that accompany adoption, and the power of endurance.
This 2015 film produced by Rashida Jones offers a jarring glimpse into the world of amateur porn production in America, following the lives of several 18- and 19-year-old women who were lured to Florida by online ads. Soon the ladies encounter less than glamorous aspects of the industry when certain scenes push them past their comfort zones, and one woman leaves altogether. While not for the faint of heart, Hot Girls Wanted offers a glimpse into the human lives affected by one of the world's most lucrative industries and the revolving door of young women who suffer its exploitations yet see very little of its profits.
In Netflix's 2013 film on SeaWorld, Gabriela Cowperthwaite directs a documentary following the story of an orca whale called Tilikum, whose captivity was connected with the deaths of at least three people. While the deaths of the individuals all have different backstories and levels of accountability to SeaWorld, Blackfish compellingly raises concerns about the value of supporting questionable sources of entertainment and reminds us that perhaps some battles of man versus nature are ones we can avoid by not messing with wildlife.
This 2011 film made for TV offers a compelling glimpse into the terror young people today experience where social media meets social pressures. Taylor, played by actress Emily Osment, is just a normal girl in high school until some peers make online comments about her and start an avalanche of bullying. The emotionally abusive behavior pushes Taylor to the brink, and her family resolves to make it stop. While you may not be in high school anymore, this film definitely opens viewers' eyes to the toxicity of trolling online behavior and reminds us how we have a choice to make the world a better or darker place.
Image Credit: Netflix