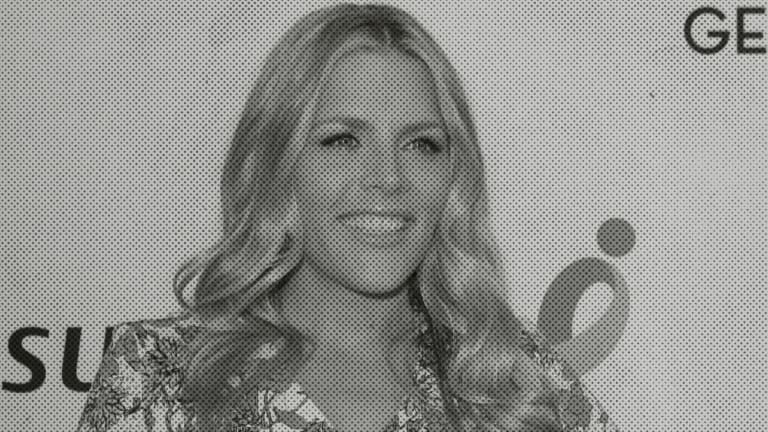 Busy Philipps Is Proof That Good Things Come to Those Who Sweat
When it comes to your mental health, sweating now means shining later.
Actress Elizabeth Jean "Busy" Philipps, 38, and I have more than one thing in common. Other than both being mama to two sweet little girls, we also both grapple with mental health. And lately we've turned to exercise and Instagram accountability to help deal with it.
Philipps (of Dawson's Creek and Freaks and Geeks fame) recently opened up about how exercising helps her cope with anxiety and depression. In an Instagram photo of her #sweatyselfie, she wrote:
"How much sweat is too much sweat? Someone asked me if people like my sweaty Instagram stories, and my feeling is that, honestly, I don't really care all that much. I post those for myself, as a **** yes for showing up. I have anxiety and I have a tendency toward depression, but I have found if I sweat like this, EVERY SINGLE DAY, I feel better, I'm calmer, I'm a better mom, and those fogs of anxiety or sadness seem a little lighter."
While Philipps isn't the first to go public about her mental health issues—Hayden Panettiere and Chrissy Teigen's postpartum depression, Selena Gomez's anxiety, Princes William and Harry's grief from their mother's tragic passing—her promotion of sweating like crazy seems like just a funny addition to the conversation. But could she be on to something?
It turns out that a study done at the University of British Columbia and reported on by Harvard Medical School found that regular aerobic exercise that gets your heart going and sweat flowing appears to enlarge the hippocampus, the part of the brain responsible for verbal memory and learning. Such exercise has both direct and indirect effects. Directly, it can "reduce insulin resistance, reduce inflammation, and stimulate the release of growth factors—chemicals in the brain that positively affect the health of brain cells." Indirectly, exercise can improve mood and sleep, and, in fact, reduce stress and anxiety.
The Anxiety and Depression Association of America notes that exercise improves mental health by helping the brain cope better with stress. In one report, the ADAA cited research showing those who "got regular vigorous exercise were 25 percent less likely to develop depression or an anxiety disorder over the next five years." With exercise, you're not just working out your muscles; you're also working out your mind.
Everyone exercises for different reasons—for healthy weight management, to improve their athletic ability, or to look a certain way. But for women who struggle with anxiety, the Busy Philipps approach might literally make the difference between feeling our worst and being at our best.