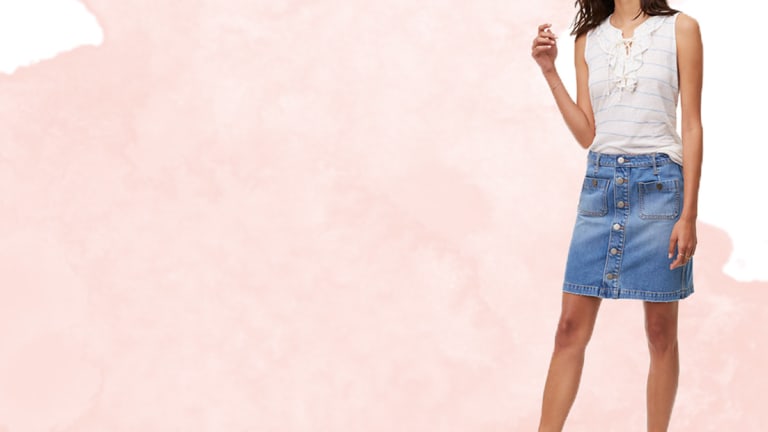 Feminine Skirts (on Sale) That Will Save You from This Heat
But that you can still totally wear this fall
When the forecast says hot and muggy, ventilation is key for any getup. The best way to stay cool while maintaining your classy appeal? Skirts. Keep scrolling for some of our favorite breezy selects that you can still totally wear come fall. Oh, did we mention they're all on sale?
A-Line //
There's nothing like freeing your legs on an 80-degree day. The flared A-line skirt is your best friend when the humidity is just too much but you want to look cute and feminine. You'll be reaching optimal comfort levels while looking effortlessly chic. Pair these with a light sweater or a denim jacket, and sashay your way right into autumn.
Pencil //
For us working ladies, a pencil skirt is a must in the summer. Seriously, how do men survive in three-piece suits? The pencil skirt offers all the class necessary for a day at the office (or cocktails afterward) while giving you plenty of airy coolness. Come fall, throw on a blazer, a button-up, or a fitted sweater, and these pencil skirts will change seasons faster than the leaves on the trees.