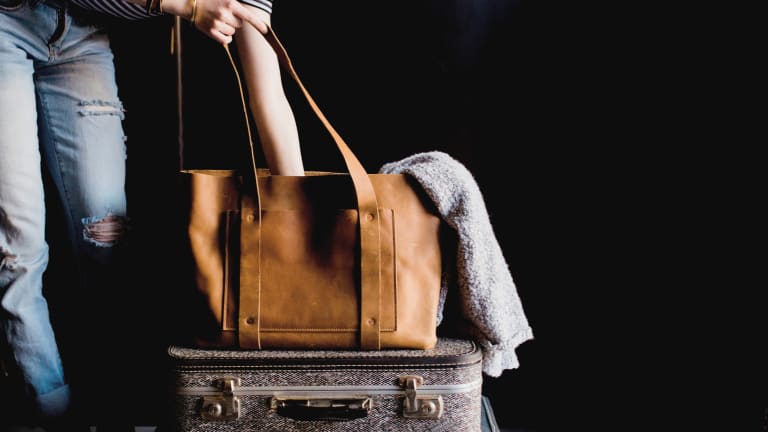 5 Epic Labor Day Weekend Getaways You Can Still Book Right Now
Move over, monotony. It's not too late to ad-lib summer's last hurrah and make this one for the books.
If you're anything like us, it feels like Labor Day has snuck up out of nowhere—as did any chance to plan a big event for the long weekend. Good news for us late birds: Even if you haven't planned a getaway, there's still time to make a fun, spontaneous trip happen. Take advantage of your day off, and book an itinerary that will actually force you to relax.
For the Passport Stamp Collector: Toronto, Ontario
Is your passport current? Why not get out of the country over Labor Day weekend to visit our Canadian neighbor. Toronto is known for its growing food scene and interesting neighborhoods. It's an ideal place to feel like you are getting away from the familiar without being an ocean away from home base. Plus, the Canadian side of Niagara Falls is only an hour and a half drive from Toronto. Take a bike tour through vineyards in nearby Niagara on the Lake, rent a kayak, or try the New York Times' suggested itinerary for 36 Hours in Toronto. Toronto (or any other Canadian city) is a great way to squeeze in some globe-trotting without the long flight.
For the Outdoorsy Girl: Arches National Park, Utah
If the outdoors are your thing, take a trip to the Arches National Park in Utah for scenic views, easy day hikes, meteor watching or star gazing, and camping. The massive sandstone arches are a jaw-dropping background providing a different experience from your average tent-in-the-woods. Just prepare ahead of time to get the necessary gear. If you've already been to the Arches, Utah has quite a few other national parks including Bryce Canyon National Park, Capitol Reef National Park, and Grand Staircase-Escalante to explore. Or check out these ten national parks you need to see in your lifetime. September is the time to treat yourself to an out-of-the-ordinary outdoor adventure before it gets too chilly.
For the Classic Road Warrior: California Coastline
Why not rent a car and pick a classic American road trip for the long weekend? Cruising along the California coastline is definitely one for the bucket list. With options like Highway 1 from San Francisco to Fort Bragg, Napa Valley's green Silverado Trail, and Lake Tahoe to Yosemite National Park, you're guaranteed hours of scenic views. One of the best things about a road trip is moving at your own pace. Want to spend more time in San Francisco? You can! Would you love to linger at Yosemite or add a side trip? On the road, you're in charge. If a California isn't an option, plan a road trip or long drive near you. Maybe there's a neighboring state you've been longing to visit. This is your chance to hop into the car and make your driving dream a reality.
For the Spontaneous Traveler: A Spur-of-the-Moment Booking
If you truly just want to get away and don't particularly care where you go, you can always check out last-minute Groupon specials, deals on Southwest Airlines, or sites such as Expedia, Kayak, and Priceline. Find a cheap plane ticket within your budget, book it, and embrace the excitement of exploring a new city with no particular agenda. Flights from Chicago to Boston on Southwest, for instance, are listed at only $97 each way as of this writing. Flights from L.A. to Dallas or Houston are as low as $119 each way. If you're willing to be flexible with travel times and destinations, you're bound to have a great adventure at an affordable price point.
For the Homebody: Staycation Away
So maybe you've really left things until the very last minute and you need to make a plan ASAP. It's a perfect excuse to embrace the staycation and play tourist without leaving town. Use an app like Hotel Tonight to find last-minute steals on hotel rooms, especially one you've always wanted to stay in. Give yourself permission to enjoy the amenities (the pool, a round of golf, group exercise class, or the spa). This is your chance to try the restaurants, museums, shops, or events that you've been meaning to try but never seem to get to. As an added bonus, you'll get to maximize the time you spend on vacation instead of waiting in lines at the airport.
A memorable Labor Day Weekend doesn't have to be an elaborate or overly expensive undertaking. If it feels that way, remember that this holiday is for celebrating the contributions and achievements of American workers–with a day of no work! All it takes is thinking about your type of an ideal weekend, some creativity, and a spirit of spontaneity to make the most of your extra day of rest and relaxation.
Photo Credit: Alixann Loosle