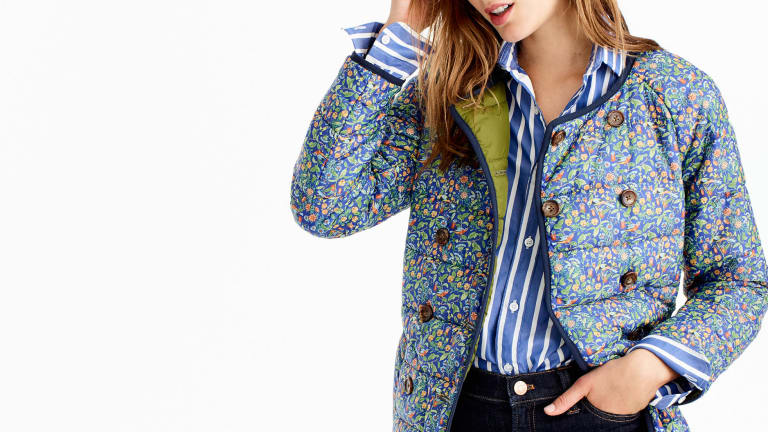 Jenna Lyons May Be Gone, But J.Crew Is Surprisingly Good Right Now
The Fall 2017 catalogue does not disappoint.
It's been nearly five months since Jenna Lyons stepped down from her position as president and creative director at J.Crew. In April, the fashion world collectively mourned as the style icon and visionary left the brand she had transformed over the past twenty-six years. You might not realize it, but Lyons is the one responsible for the quirky-cool J.Crew aesthetic we all recognize and admire. Camouflage paired with stripes, neon pink matched with beige khaki, T-shirts worn with sequin skirts—Lyons pushed the boundaries of classic style, ultimately creating an aesthetic that is uniquely J.Crew's own.
While Somsack Sikhounmuong (previous head of women's design at Madewell, a J.Crew sister company) has taken over for Lyons, it'll be another few seasons until we start seeing a difference in the J.Crew look because rebranding doesn't happen overnight. In the meantime, it looks like the new fall arrivals are just as on-trend as ever. Check out our favorite Fall 2017 looks below.