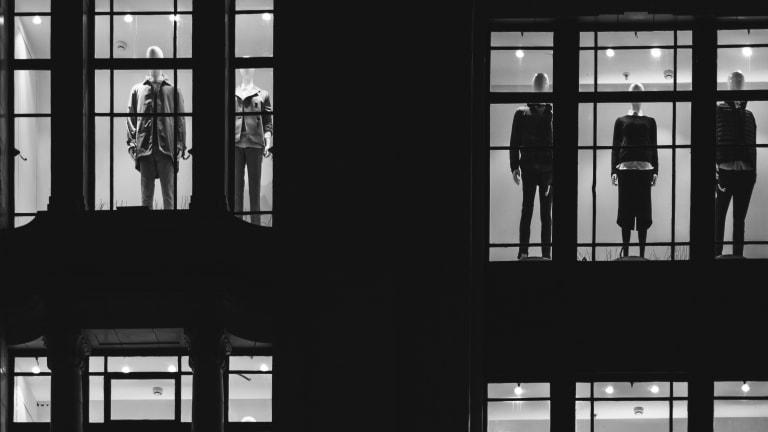 I'm Building an Ethical Wardrobe Thanks to These 3 Tricks
Yes, it can be done on a budget!
Ever since I was a little girl, I've loved to see how people express themselves with fashion. Nowhere have I witnessed this more than in New York City, where I've been living for the past 3 months as an intern for Verily. I was prepared to take on the iconic city and leave transformed by the trendsetters around me. What actually happened was more surprising.
At Verily I was introduced to differences between fast and ethical fashion. I was struck by the fact that fast fashion often creates an unnecessary urgency when shopping, and that I ended up buying things I didn't even need or wear. So, I made a pact with myself—this summer I'd ignore the siren call of Zara's dubstep and fashion-packed racks, and stick to only buying thoughtful and sustainable wares. 
The switch was not easy, and I'm not completely over my habit. The price tag on a well-made garment is a shock when you're used to shopping cheaply, and the idea shopping less frequently (and having fewer clothes) requires a shift in how you view your closet. As I came to terms with just how hard it is to make the switch, I started to strategize and come up with ways to gradually adopt a more ethical approach to shopping.
01. Remove The Temptation
My first step toward adopting an ethical wardrobe was to cut out the temptations. Stores such as Forever 21 and Zara are now off-limits; I don't even browse them. At first, the separation is hard, like ditching refined sugar in your diet, but over time I felt liberated. 
The even bigger temptation than going into the stores, though, is receiving daily emails touting flashy sales and new items. If you're an online shopper, unsubscribe to the emails you get from fast fashion stores so that you're not tempted to impulse buy.
02. Commit To (or Try) Secondhand Shopping
I may have a weak spot for trendy mass-produced items, but I've always been a lover of secondhand shopping. I get a thrill from finding a one-of-a-kind vintage piece tucked between old tee shirts and jerseys. Quirky, unique, secondhand items fulfill my desire to stand out and make a statement. It's also the most affordable and accessible way to begin an ethical wardrobe. Thrifting allows you to set your own trends, rather than following the trends of mega stores. I found myself thrifting over the summer at the Brooklyn Flea as well as through my favorite online sites like Etsy, Poshmark, and Thredup. If thrifting grosses you out, try these easy tips to get over your fear—believe me, it's totally worth it.
03. Save Up For Investment Items
Ethical fashion can be expensive—I get it. A $12 top feels a lot more instantly gratifying than a $120 pair of pants. But you have to retrain yourself to see value not price. That's where ethical wins every time, so I decided to treat ethical fashion pieces as an investment. Investment pieces are timeless, structured, and well-made. Blazers, pencil skirts, fit and flare dresses, quality jeans, and crisp white button downs, etc. are all on the list. Peruse some ethical boutiques you like and gauge their price points. Start saving a little bit each week, and then treat yourself to maybe one item per month. You'll appreciate it more, you'll wear it with more pride, and you'll feel good knowing the quality will last. This approach has helped me to value high quality, versatile items as well as remedying my impulse purchasing habit. These investment pieces serve as the base of my wardrobe and I always have something to wear because they're so flattering and neutral.
The lesson from my story is to not let ethical shopping intimidate you into a fashion or moral crisis. My shift toward an ethical wardrobe was successful in a totally unexpected way. Now I shop with more intent. I've realized that building an ethical closet is both a physical and mental journey. How we shop does matter, but with any change of habit, adjusting our approach can take time, and that's okay. 
Image Credit: Unsplash