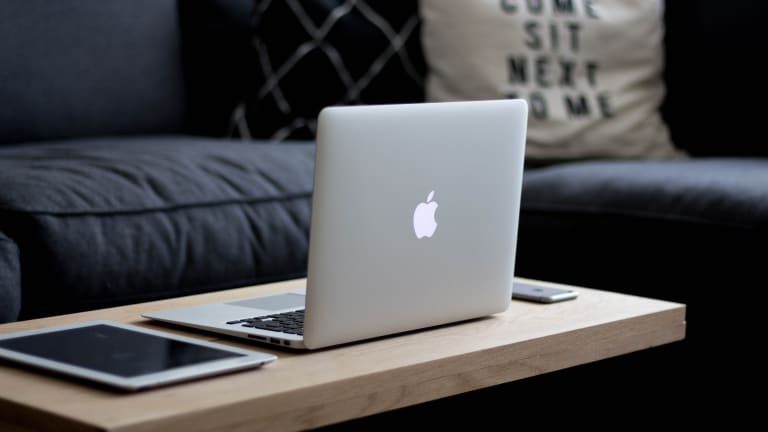 4 Signs Your Man Is Serious About Quitting Porn
Actions speak louder than words.
"Either your boyfriend is going to look at porn or you," Jennifer Lawrence once famously said in response to her nude photos being illegally leaked. Many women, like Lawrence, take this kind of resigned attitude toward men and porn.
Admittedly, the statistics look disheartening. On average, first exposure to porn among men is at the age of 12, and 68 percent of young adult men view porn at least once every week. But the good news is, more and more women have stopped accepting their guys porn use as just the way things are and recognize the damage it can do to a relationship. Even better news? There are many men out there who want to do better, too.
In a Verily article last year, writer Andrew Mentock shared his own experience of kicking his porn habit with his girlfriend by his side and offered tips for women on how to be supportive. But what happens when he fails and you feel like your trust is broken? Or how do you even know he is serious about quitting porn in the first place?
Matt Fradd, author of The Porn Myth, reminds us that when it comes to building and re-building trust in a relationship, "talk is cheap" and even more so when addiction is involved. "Making promises or stating mere words of reassurance cannot re-build trust. New behavior can," Fradd writes. In his book, Fradd highlights four actions a man who is serious about kicking his porn habit takes—signs that the woman in his life can trust.
01. He doesn't blame you.
There are a lot of things your man can point his finger at to shift the blame when facing his porn addiction. Citing things like his early exposure to porn, poor sex education, and perhaps an overly sex obsessed culture might be valid, but that doesn't change the fact that he is responsible for his actions. Most importantly, you should never feel like you are in any way to blame.
In his book, Fradd explains that is common for women who are in relationships with men who are struggling with porn to feel responsible. Fradd offers this insight into the female psyche for his male readers: "If she had only been sexier or less of a nag, maybe you wouldn't have gone down this path of fantasy and deception," he explains. But, as Fradd explains, a man who is serious about quitting porn will not shift his responsibility onto you and will do his best to assure you that this is not a burden you should carry.
02. He avoids triggers.
A man who is serious about quitting porn, will make a point to eradicate temptation. This means recognizing triggers, or those things that make him want to use porn, and he will take steps to intentionally avoid them. As with quitting any bad habit or addiction, if you want to be successful you have to make lifestyle changes too. This could mean not spending time alone with his phone or computer, avoiding phone or computer time late at night, or designating a new outlet for stress in his life. It's easy for your guy to say he is done with porn. But is he willing to do the work necessary to make sure his bad habits die hard?
03. He uses accountability software.
As Fradd explains in his book, "Most people who have a dysfunctional relationship with porn also have a dysfunctional relationship with technology." Fradd explains that when a person creates a private world of fantasy, it's easy to become defensive about protecting that privacy. But if your guy is serious about quitting porn, this mentality needs to change. Becoming accountable for technology use is, according to Fradd, the best way to shift this unhealthy, secretive mentality.
Someone who is serious about quitting porn won't resist the idea of accountability. Internet accountability programs don't take away your freedom—it's not like the filtering software parents put on their technology to block access to certain websites. Accountability software lets you exercise your free will, but it will send a report of your Internet activity to someone you trust to hold you accountable.
04. He seeks man-to-man accountability.
If your guy is serious about quitting porn, he should have someone in his life that he trusts to remind him and challenge him to be the man he wants to be. In his book, Fradd recommends that men seeking to quit porn should have another man to be accountable to (and for women, another woman). In Fradd's experience, someone of the same sex is more likely to see past any facades and relate on a masculine (or feminine) level. If you are married, and especially if you are dating, it is important that your man is open with you about his struggle with porn, but you shouldn't be his confessor or bear the burden of being his only confidant.
If these four things are at play, you can feel confident that he is serious about kicking a porn habit. If they aren't happening, you might suggest that your guy look into these helpful tactics. Because porn use is no small factor in a relationship, and it definitely should not be brushed under the rug.
Read The Porn Myth for more helpful resources. All royalties from book sales will go toward victims of sex trafficking.