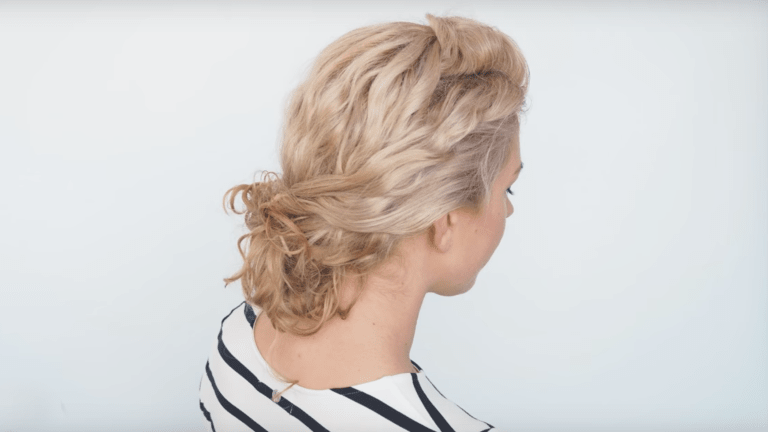 The Best (and Easiest) Tutorials for Curly-Haired Ladies
Finally, some hairstyles just for you.
Let's be real, the majority of hair tutorials are aimed toward women with super-manageable hair (read: straight or wavy) that can easily be styled up or down. And while curly-haired women know how to modify the steps to suit their hair type, it'd be nice to have tutorials just for their hair texture from time to time.
So, if you've been looking for tutorials that have been created by women who understand curly hair, look no further than our roundup of YouTube tutorials below.
01. The Elegant French Twist
If you've been dying to make this iconic look work with your curls, look no further than Zabrena's simple tutorial on how to accomplish this Grace Kelly–worthy updo.
02. Three Playfully Feminine Updos for Staying Cool
We still have a couple hot weeks ahead of us, which means we're still looking for ways to beat the heat. If you love adorable, feminine hairstyles, Ashley Bloomfield has you covered with these three sweet updos.
03. Casual-Meets-Fancy Twisted Low Bun
The chignon hairstyle is typically displayed on women with straight hair, but what about all the curly-haired ladies? Christina shows us exactly how it's done with this super-simple tutorial for achieving this sophisticated look.
04. Half-Up Middle-Part Updos
There's something so lovely and feminine about a half-up hairdo, and luckily, Halssa has three (plus a bun!). We love how she incorporates the middle part into every look.
05. Ten Unique Updos for Any Occasion
If you're looking for new styles to wear throughout the week, Milabu might have a few (or ten) up her sleeve. Get creative and embrace your funky side with these updos that work for any occasion.