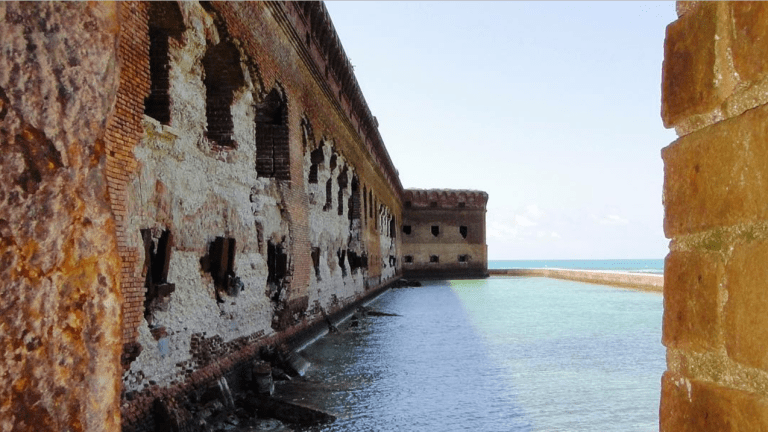 10 Secluded Shores to Explore Instead of Hanging Out at a Crowded Beach
Wouldn't you rather hear the ocean than someone else's music?
Summer's end is near, and many of us are trying to squeeze every last minute out of sunny days before school or a busy work season kicks back in. But if you're worn out from crowded beaches and listening to other people's music, why not skip the beach and try a quiet cove or secluded seashore? Rent a cute coastal cottage or take a day trip to get away one last time at one of these picturesque and private beaches around the U.S.
01. Halona Beach Cove, Oahu, Hawai'i
This cove, known as the Peering Place, was brought to the public eye by the famous movie From Here to Eternity (1953). But due to its hidden location (a steep yet easy hike down a seaside cliff), it still remains a quiet spot to sunbathe and swim when the crystal blue waters are calm. Just don't tell the locals we sent you.
02. Cumberland Island National Seashore, Georgia
Once the private, protected family retreat of the wealthy Carnegie family, Cumberland Island is now a public site. It is protected, with only three hundred visitors allowed on the island each day, making it feel like a private getaway. Walk the expansive beach where you can spot armadillos, turtles, and horses. If you need a break from the sand and waves, wander into the heart of the island to see the stunning haunted ruins of Dungeness mansion.
03. Second Beach, Washington
To access this quiet beach, you will have to do a bit of hiking. The trail, however, is a destination worth exploring on its own. Check out tide charts to plan your visit for when the tide pools are visible. You'll be able to see the pink anemone, hermit crabs, and other tiny sea creatures.
04. Malaga Cove, Palos Verdes, California
Malaga Cove, in the city of Palos Verdes Estates in Los Angeles, is actually the southernmost point of where L.A.'s popular beaches begin. Because of its off-the-beaten-path location, it tends to be quieter than the city's other sandy shores. Access it via the Malaga Cove Trail. You can surf, swim, and hike or simply enjoy a breathtaking sunset in this magical place.
05. Manitou Island Beaches, Michigan
The Manitou Islands are part of a chain of islands found on Lake Michigan. South Manitou Island has quiet pebble beaches and sand dunes. Climb the lighthouse or visit the old coast guard station. North Manitou Island offers more solitude, if that is more your style. Hike through the shrub-covered dunes to the turquoise waters of Lake Michigan.
06. Bound Brook Island, Cape Cod, Massachusetts
Described as "one of the most spectacular, secluded spots on Cape Cod," this beach is usually kept among the locals; tourists rarely venture here. While you can't walk on the beautiful rolling sand dunes surrounding the beach, they do make for an idyllic photo op.
07. Dry Tortugas, Florida
Dry Tortugas is seventy miles off the coast of Key West and is only reachable by boat or plane—a minor roadblock that is totally worth the inconvenience. The island holds a perfectly preserved nineteenth-century fort, and you can swim and snorkel around its walls to experience the incredibly diverse marine life.
08. Cannon Beach, Oregon
This beach is part of a small coastal town known for the tufted puffins that land on Haystack Rock every spring to lay their eggs. Take a romantic stroll down this beach teeming with bird life and tide pools. Stay until nightfall for a bonfire you won't forget.
09. Playa Jaboncillo, Puerto Rico
This beach cove is secluded and a perfect escape from the more touristy areas of Puerto Rico. The picture-perfect views make it a favorite among photographers. Have a picnic by the beach or go snorkeling if the waters are quiet. Be warned, though, that lifeguards aren't present, so exercise caution if you decide to swim.
10. Sandbridge Beach, Virginia
Sandbridge Beach is Virginia Beach's lesser-known neighbor, though we think it's just as lovely. Enjoy this secluded five-mile sandy beach for some much-needed R&R before the last month of summer ends. They don't call it "Virginia Beach's Most Serene Shore" for nothing.