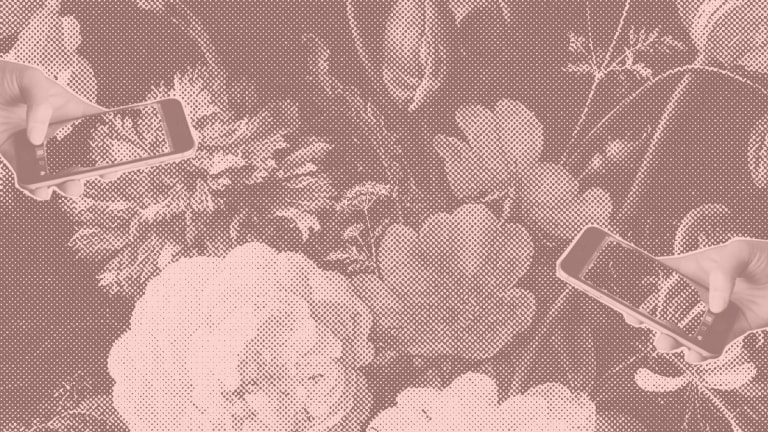 Dear Dating App: I Love You, I Hate You, I Can't Quit You
For every woman who has ever swiped right
Dear Dating App,
Hi. Wow, where do I even start? Our thing is complicated—you know that. It's not all right swipes and "It's a match!" screens; it never was. I think about deleting you all the time. But I can't ever seem to do it. You make me feel hopeful and slightly unhinged, sometimes on the same day and often at the same time.
When we first met a few years ago, I couldn't believe you were real. So many potential new dates waiting at my fingertips?! We were all going to find love, like, right away! I loved you then. I felt so powerful and popular during those first few months. We were both so young and hopeful.
Remember those heady first few weeks? You introduced me to The Scientist. Actually, you've introduced me to so, so many guys. So many, in fact, that I don't really remember most of them. Some were short, some were tall. Some were hipsters, some were prepsters. A lot of them had surprising tattoos. Most of them never reached out again after our first date. I know that isn't something you can help, exactly, but I still hold it against you.
The thing is, whenever I'm lying on my couch, or waiting in a long line, or it's raining, or it's a Tuesday night at, like, 9:15—you're there for me. You make me feel like I'm really "out there," even when I haven't been outside in twenty-four hours. When I've spent an hour or so swiping and copy/pasting messages to my matches, I count it as effort; I tell myself I'm trying.
But it's getting hard to actually try with you. Sometimes three waving hand emojis is enough to spark a great conversation. Sometimes I get a lewd message without saying anything at all. Sometimes I'll spend fifteen minutes coming up with a cute opening line only to be met with days of radio silence. It seems like you just want to keep me around so we can be alone together—forever! And for that, I sort of hate you. 😒
Am I insane to keep putting my faith in you after all this time? Will I ever write that memoir, A Swipe That Changed My Life: The Taylor Davies Story? If I were to make an educated guess based on the numbers alone, the answer would be a resounding no. Consider the hundreds of matches that never turned into conversations. Or at least a hundred conversations that never turned into dates. What about the dozens of first dates that never went anywhere? Then there was the handful of months-long "things" that ended with a burst of text messages as bright and frantic as a dying star. It's amazing how quickly things can turn from cute memes and emojis to long, feverishly typed paragraphs explaining why this can't go on. (Text breakups are the new "It's not you, it's me.")
Then again, I told you—our thing is complicated. While the frustrations keep mounting, I can't give you up. I can't say goodbye. I guess it's because, despite the false starts, I still have hope. Maybe because I just matched with a guy who looks like he could be the next love of my life. His profile says he loves Fleetwood Mac and skiing, and there's a picture of him holding a baby he swears is his niece!! Should I send him a GIF of Kelly Kapowski waving hello? Or maybe just the three waving hand emojis? Ahhh, I'm so nervous and excited I'd better go swipe on fifteen to twenty more guys . . . just in case he doesn't reply. 😁😍😣😅😔😘
Talk soon . . . we always do.
Xoxo, Me
Image Credit: Priscilla Du Preez