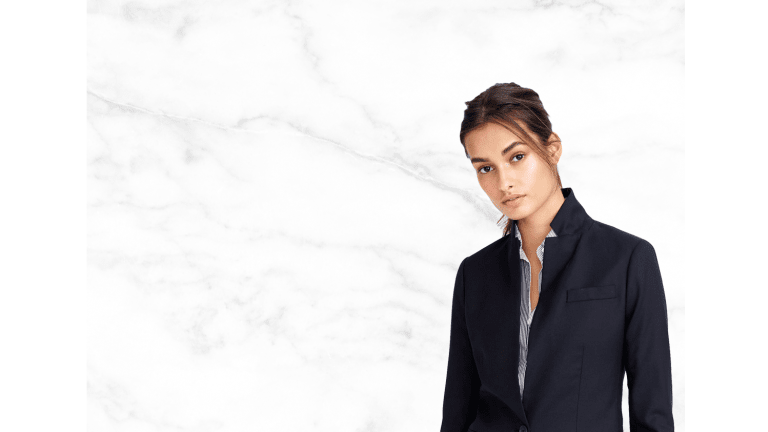 7 Essential Items That Should Be in Every Young Professional's Wardrobe
Take on the working world with confidence!
Even for those of us who are post-grad, the back-to-school season still gets us excited for a fresh start. But instead of buying new backpacks, pencils, and notebooks, we're channeling our enthusiasm toward the professional world.
Dressing the part is the first step to feeling qualified and confident in our abilities at the office, but where do we even begin? Whether you're just entering the workforce or a few years in, we have seven wardrobe staples that every young professional should own.
This item will save you countless times. Serving as the foundation of any office-worthy look, the pencil skirt pairs perfectly with any blouse, button-down, flats, or heels. Plus, choosing a neutral color allows for unnoticed repeat wears throughout the week.
A young professional's wardrobe wouldn't be complete without the classic button-down. We're huge fans of this borrowed-from-the-boys top because it looks polished but feels super-comfortable. It goes with any bottom paired with it and can even be worn with jeans on the weekend.
This is one item that is often disregarded. They may not be an exciting addition to your wardrobe, but wear-with-all pants sure come in handy when you need some comfort. Plus, slacks look super-sharp when paired with your button-down, blazer, and heels.
You'd be surprised at how often a pair of nude heels will come in handy. The classic stiletto style in this neutral hue allows you to seamlessly match it with anything in your wardrobe and is a softer choice than black.
Nothing will make you feel more office-ready than a sleek pencil dress. With its smooth lines and versatile silhouette, the great thing about the pencil dress is that you can wear it to work and cocktails.
The blazer is the armor of the working world, so of course you need it for fighting through that 9 to 5. While the blazer is the definition of workwear, it can be worn both formally and casually. Wear it with your office pencil skirt or a pair of blue jeans for a more laid-back look.
Heels may be an office standard, but we're not afraid to take a break with some flats. While we might be inclined to opt for the ballet flat, a d'Orsay flat has a more professional and less youthful appeal with its pointed toe and side cutouts. This flat will help you feel polished and comfortable.