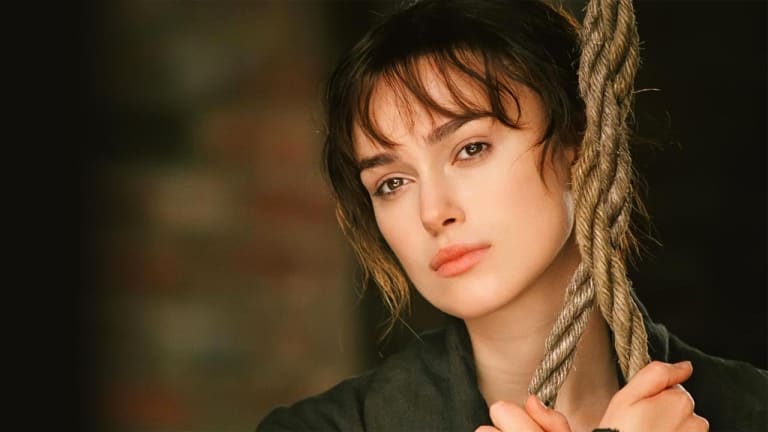 Research Affirms the Health Benefits of Elizabeth Bennet's Favorite Exercise
Stroll your way to better physical and mental health.
When it comes to exercise, most of us think that we have to put on workout gear or break a sweat to count toward our cardio goals. Luckily, for the fitness-averse, research is proving that Lizzy Bennet had it right all along: All we really need is to go for a walk.
Walking a Mile a Day Can Help You Live Longer
Extensive research proves that walking puts off heart disease, high blood pressure, and strokes. It can even help you live longer! A University College London meta-analysis found that walking reduced the chance of dying during the study period by 32 percent and the risk of cardiovascular events by 31 percent.
Think you need to power walk to get these results? Not quite. The positive results affected participants who walked as few as five and a half miles per week at a pace of about two miles per hour (that's thirty minutes per mile!). So even your casual strolls can do good for your heart.
It Strengthens Joints and Muscles
Consistent walking prevents joint pain and your likelihood of getting painful arthritis and osteoporosis. An American College of Rheumatology study found that most adults with arthritis walk less than 1,500 steps a day (under one mile). Tripling this amount to 4,500 steps a day protected the participants from developing arthritic limitations. These daily step goals are so doable that they can easily fit into your usual schedule.
It Lightens Symptoms of Anxiety and Depression
There's a reason why "walking it off" is advised—and works—when you're stressed. Walking reduces your stress hormones, and various studies, including research published in the American Journal of Preventative Medicine, have found that it also eases depression. In this study, women with mild to moderate depression who walked for two hundred minutes a week (about half an hour a day) experienced improved mental health, physical functioning, energy, and social skills. Even if you don't suffer from clinical depression or anxiety, walking can help lighten your worries and your mood.
It Promotes a Healthy Weight
Any form of exercise helps you maintain a healthy weight, but walking is an easy way to keep it in check. Researchers at Stanford University found that the amount of daily walking activity is strongly tied to obesity levels around the world. Cities where people have healthy walking habits (4,600-6,000 average daily steps) also have lower obesity levels.
5 Simple Tips to Maximize Your Time on Foot
On wishing to see her sister Jane, Lizzy tells her father, "I do not wish to avoid the walk. The distance is nothing when one has a motive; only three miles. I shall be back by dinner." We should all take such a casual attitude toward a stroll—so walk with purpose to a healthier and happier you.
Photo Credit: YouTube