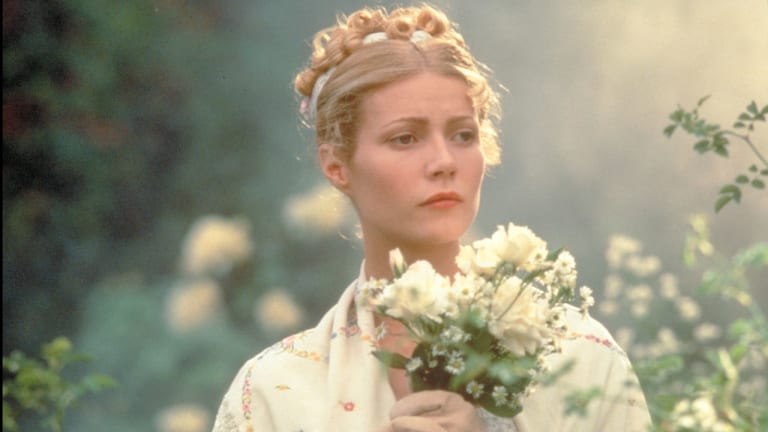 8 Movies to Watch Before the End of Summer (That Are All Streaming)
For when it's just too hot to go outside
While we love a endless beach weekends and summer getaways, some summer days you just want to sit in the safe embrace of your indoor air-conditioning. For those night, a summer movie can be just the thing—a nice dose of nostalgia mixed with one last little inspiration for your own summer adventure. Here are some of our favorite summer classics that are streaming now.
Whether you're planning your own European getaway this summer or dreaming about one, Roman Holiday is great movie to watch if you're looking to daydream about lounging on a cool chaise and sipping lemonade. Something about Audrey Hepburn's iconic character (that won her an Academy Award, no less) and her desire for freedom makes us want to run away from our responsibilities too. What better way to spend a carefree summer's day than in Rome? 
Can't decide which period drama you want to follow? Or maybe you want something modern and romantic, but also with a touch of historic elegance and class? Midnight in Paris is a charming mix of the two. The main character, played by Owen Wilson, spends his days in modern-day Paris wistfully dreaming about the past; and spends his nights in the literal past—the 1920s, to be exact. Part rom-com, part period drama, Midnight in Paris gives us a taste of that perfect romantic adventure that includes encounters with literary giants that may even inspire you to pick up some F. Scott Fitzgerald for summer reading. Grab a glass of wine and relax with this film on a cool summer's evening. 
If a rag-tag team of kids running from mobsters looking for pirate treasure in underground caves strewn with puzzles and booby traps isn't the most summer thing to ever summer, then I don't know what is. As a kid, our summers were filled with the promise of adventure and excitement. What's more exciting than taking you and your friends on an outdoor quest? Grab a few adventure-loving pals, throw some pillows on the floor, and remember what it's like to be a kid again with The Goonies. 
If you haven't already gone on a Disney frenzy and memorized every line of Moana, then this is a perfect summer movie for you. Moana is lovable for her resolve and bravery, but I'd be lying if I said I wasn't partially watching it just to hear Lin-Manual Miranda sing. If you're nowhere near a sandy beach, you can watch for the gorgeous tropical visuals, and stay for the incredible soundtrack. What else can we say, except you're welcome? 
You can't help but love Jennifer Gardner's bubbly and sweetly-naive portrayal of Jenna Rink, the adult-wannabe who can't stop dreaming about growing up to be a confident, beautiful, successful older woman. That is until her 13th birthday when she wakes up to find she is exactly that, thanks to some magic pixie dust. With this film's bright soundtrack and nod to '90s fashion, it's a summer-in-spirit film that's as youthful as its main character. It's a great one to watch with girlfriends as you reminisce about summer sleepovers. 
There's nothing like a movie set partly at a summer camp in the woods to give us a good dose of childhood nostalgia. Pair it with the classic twin-swap trope, played by a young Lindsay Lohan (or if you're really looking for nostalgia, Hayley Mills), and you've got a sweet recipe for a perfect summer family adventure. Even if you don't have a twin, this is a fun film to watch while waxing nostalgic about those summers you spent learning how to tie knots and playing in the lake. 
Honestly, what summer movie list would be complete without a Nicholas Sparks film? Safe Haven is the story of a woman (Julianne Hough) who runs away from a troubled past and ends up in a small beachfront town in North Carolina. She crosses paths with a widower (Josh Duhamel), and as their lives intertwine, she is forced to reckon with where she has come from. Like any Sparks romance, this movie offers both sweet, pure romance and tear-jerking moments. The movie will make you crave a last-minute summer vacation to a beachfront complete with strolls on the boardwalk and seafood dinners.
Austenites, rejoice! Any summer of Jane Austen merits an inclusion of this beloved film on our list of summer must-sees. Spunky Emma Woodhouse (Gwyneth Paltrow) sets out to play matchmaker to her friends and family—and it goes horribly awry. This movie is comedic, but it offers lessons in love and friendship in typical Jane Austen fashion.