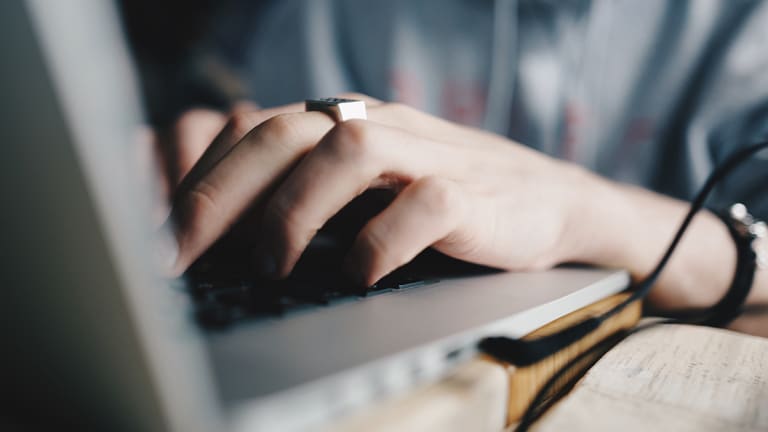 You'd Be Surprised to Hear What Porn Is Doing to Sex
Men are speaking out about how porn affects them.
Not known for being humble, the porn industry regularly publishes statistics on just what a bumper year it has had. Pornhub, the largest porn site in the world, published its fourth annual Year in Review in January 2017. And what a year 2016 was! The site boasts that in 2016 "nearly 92 billion videos were watched over the course of 23 billion visits." For those not proficient in math, the site breaks down the statistics in a way that should send chills through anyone who is familiar with research on the social, emotional, and cognitive impact of porn. The 92 billion videos watched translates into "64 million visitors per day, or 44,000 every minute. Collectively, that's 4.6 billion hours of porn watching stuffed into just one year."
One writer who is particularly interested in this data is Seth Stephens-Davidowitz, author of Everybody Lies: Big Data, New Data, and What the Internet Can Tell Us About Who We Really Are. In a recent interview, Vox asked Stephens-Davidowitz why he was so interested in sex, to which he responded, "It's a book about human nature. Sex is a big part of human nature. Some reviews of Everybody Lies have criticized me for being obsessed with sex. Everybody is obsessed with sex."
At first glance, this seems like a reasonable answer because when we talk about porn, most people assume we are talking about sex. Indeed, this has been a very clever marketing tactic employed by the porn industry as a way to accuse anti-porn feminists of being anti-sex. This strategy has been very effective in marginalizing the feminist anti-porn movement. After all, who really wants to get slammed with the label of being anti-sex? But what's become clear, as more research emerges and more men come forward with the devastating accounts of how porn has altered their sexuality, is that porn doesn't support sex—it ruins it. To collapse porn under the category of sex obfuscates the fact that while sex is a very real human desire that is as varied as the individual, porn is a multi-billion-dollar-a-year industry that produces a generic, formulaic product for profit.
While Stephens-Davidowitz is correct that sex is indeed a part of human nature, porn is not natural at all. Actually, it is a product of exploitative entrepreneurs and traffickers who use sophisticated business models and technology. By making porn more affordable, anonymous, and accessible, they have increased the demand for porn. This increased demand has not escaped the notice of social scientists, and we now have a robust body of research on the impact of porn on users. 
Much of the more recent research is focused on the impact of porn on boys, because the free porn model, popularized by the company MindGeek around 2007, has resulted in more boys than ever viewing online mainstream porn. Studies have found that 84 percent of males ages 15 to 29 use porn daily or weekly and that the average age of first viewing for boys is 13. The most common type of pornography consumed is hard-core porn. This includes verbal and physical abuse, choking women during oral sex, slapping, hair pulling, and anal sex.
Because most of these boys have not yet engaged in sex with a partner, the earlier boys watch porn, the more likely the sex acts in porn create sexual scripts that shape sexual desire, attitudes, and experiences in the real world. One study that surveyed 487 U.S. college men ages 18 to 29 found that the more porn a man watched, the more likely he was to request porn-like sex acts from his partner, and in order to maintain an erection during sex, needed to replay these acts in his head. In a word, he preferred porn to sex.
Other studies paint an equally dismal picture when it comes to the impact of porn on male violence against women. A 2015 meta-analysis of twenty-two studies from seven countries found that the consumption of pornography was significantly associated with increases in verbal and physical aggression among males and females alike. Another meta-analysis of forty-six studies concluded that the effects are "clear and consistent," and that pornography use puts men at increased risk for committing sexual offenses and accepting rape myths.
As the scientists debate the complex issues of porn addiction and the neuroplasticity of the brain, marital therapist Kevin Skinner points out in Psychology Today that therapists now have to deal with the escalating problems because "professional therapists and in-patient centers are filled with men and women who have lost control over their sexual behaviors." Skinner goes on to say that parents especially need to help find resources and assistance for their teens whose lives "have been altered by excessive exposure to pornography and other sexual behaviors." He argues that the effects on many of these kids have been "devastating" and that therapists can no longer ignore what is staring them in the face.
As is often the case, it is the victims rather than the academic community who lead the way in fomenting social change to tackle a social problem. The three most dedicated and passionate pioneers in the burgeoning movement to help men and boys break their porn habit were themselves porn addicts from an early age. Three men by the names of Alexander Rhodes, Gabe Deen, and Noah Church travel around the country telling their stories, as well as developing online discussion groups, smartphone apps, and educational videos as a way to heighten public awareness of a situation that represents a stealth public health crisis. While each of their stories may differ at the margins, these young men spoke in one voice when they told Time magazine that they are "convinced that their sexual responses have been sabotaged because their brains were virtually marinated in porn when they were adolescents." All three suffered from erectile dysfunction in their teens which, according to a multitude of studies, has increased dramatically over the years from an average of about 5 percent in the pre-internet era to a reported high of 30 percent today.
In a video Deen made for SASH, he read a comment from his website that illustrates just what the porn addict actually wants: "I was addicted to the click, waiting for the perfect scene or image." Porn addicts want porn, not sex; they are addicted to watching and masturbating to porn. During our conversation, Deen put it succinctly: "I was addicted to pixels."
When we sat down with Alexander, Gabe, and Noah recently, all three talked about a common practice among male porn addicts called "edging," which refers to the practice of masturbating to the edge of orgasm but pulling back at the last minute in order to prolong an erection. The addicts hope to find a scene that is even more violent and shocking, thus intensifying the orgasm. Sometimes they'll practice "edging" up to ten times a day, and as a result, sex with a live person often becomes uninteresting or even impossible.
Amazingly, given the topic of our discussion, I came away from my conversation with these three activists feeling hopeful and energized. Pioneers like them are at the forefront of a fledgling movement that tells men and boys that taking an anti-porn position is actually a pro-sex stance. Like the anti-porn feminist movement, they are refusing to accept the lies of the well-oiled PR porn machine by showing that porn is an industry whose profits rely on the hijacking of a healthy and sustainable sexuality. The more that men take a principled stand against porn, the more likely it is that we will replace pornified sex with a sexuality that is based on intimacy, connection, and gender equality.
Gail Dines is a Professor of Sociology and Women's Studies at Wheelock College and author of Pornland: How Porn Has Hijacked Our Sexuality. She is the Founder and Chair of Culture Reframed (culturereframed.org).
Liz Walker, an accredited sexuality educator, speaker, and author, is the Director of Health Education at Culture Reframed and Chair at Porn Harms Kids.
Photo Credit: Oliver Thomas Klein