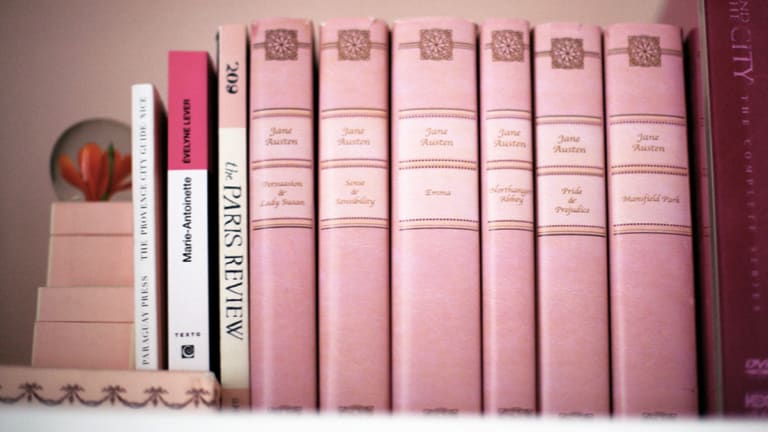 6 Feeds Jane Austen Fans Need to Follow Right Now
You don't have to reread the classics to get your Austen fix.
This year is the 200th anniversary of Jane Austen's death, and the internet is all aflutter with proper Austenite-approved events, exhibits, and Twitter tidbits. Austen's timeless stories about class, courtship, and culture—in addition to her sharp awareness of the gender inequality women faced during her time—make her a staple author in both the United Kingdom and the United States.
The classic author published six novels from 1775 to 1817, including the beloved titles Pride and Prejudice and Sense and Sensibility. Her work has inspired everything from web series' to "sequels" written by contemporary authors, like The Lizzie Bennet Diaries and Death Comes to Pemberley. If you, like us, can't get enough of Ms. Austen, we've rounded up some of our favorite events, blogs, and all around Jane Austen goodness so even when you're not reading one of her books, you can still have a little Austen charm in your day.
Jane Austen 200
The Hampshire Cultural Trust and the Jane Austen House Museum are working together in 2017 to host Jane Austen 200, a collection of events and exhibits to celebrate one of England's most popular writers. Fans can sign up for email updates or follow on Facebook or Twitter. The website will continue to update with new events throughout the year, including chances to receive their special Jane Austen Picnic Packs, which include Regency cookbooks, period games, and other Austen-themed swag.
The Republic of Pemberley
BBC News named this online community one of the most popular U.S. fansites for Jane Austen, and for good reason. Hundreds of posts on dozens of discussion boards cover all kinds of proper English topics, from characters' gentleman status to an entire board dedicated to Pride and Prejudice. While their Facebook and Twitter feeds are a bit sparse, the website's substantial community is a must for any Austenite.
Jane Austen Lives
Run by a collective of researchers, writers, and fans of the famous author, this account posts quotes from Austen and her novels, news about film adaptations, essays, and events—basicallyeverything to keep any Austenite happy. Throw this into your feed to add a delightful dose of Jane Austen to your everyday.
Austenprose
If you've read every Austen book through and through and are in dire need of some new material, the writers at Austenprose have you covered. From modern sequels to reviews on television adaptations, this site is perfect for when you're looking for a fix. Laurel Ann Nattress, author of the 2011 book Jane Austen Made Me Do It, runs the site and its social-media feeds.
Modern Mrs. Darcy
Anne Bogel runs a charming website about all things that an "accomplished woman" should concern herself with: books, relationships, beauty, and "timely spins on timeless women's issues." From bullet journals to reading lists, Bogel's blog is both elegant and unashamedly effervescent, much like Mrs. Darcy herself.
Brain Pickings
If you're in need of some rousing literary discussion to hold over tea, then Maria Popova's blog and weekly newsletter is an elegant solution. A collection and celebration of literary figures, including Jane Austen herself, Popova's musings echo the spirit of Austen, who grew up around books for most of her life and once wrote "How much sooner one tires of any thing than of a book."
Popova, who's written for the New York Times and Wired, says the ethos behind Brain Pickings is tapping into all the things that make us human—knowledge, insight, information, inspiration. Here's to more of that in our daily lives, and more Jane every day.
Photo Credit: Emily Faulstich