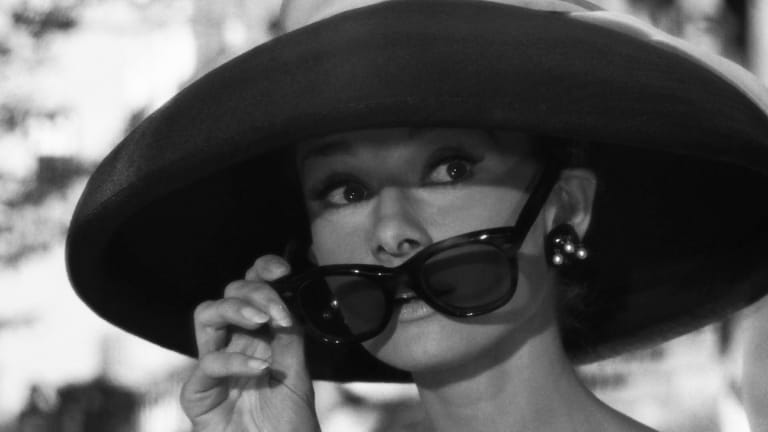 4 Iconic Women Who Prove Hard Times Don't Have to Define Us
It's not what you face but rather how you face it.
If there is one thing that provides steady comfort to anyone going through a hard time, it is knowing that we are not alone in our struggles. After I was diagnosed with depression during college, I learned this firsthand. Even on my darkest days, just knowing that others around me had come through similar struggles helped my own healing.
Many historic female icons faced incredible challenges in life—and show us that difficult circumstances can be faced successfully, or even fuel our life's purpose. From sexual assault, to miscarriage, to questioning our purpose on Earth, these women are an example to all of us that it's not what we face that defines us, it's how we move through it. It also reminds us of the simple truth all who struggle need to know: You are not alone.
Audrey Hepburn
Before her start as one of Hollywood's most iconic actresses, Audrey Hepburn said in an interview for the New York Times that she would be haunted by her experiences growing up during World War II, where she ran messages for the Dutch resistance, and nearly starved to death. According to biographer Diana Maychick, Hepburn had survivor's guilt from watching Nazis cart off her friends and family during the war. "Why was I spared when so many others were not? I asked myself over and over," Hepburn said to Maychick. That wasn't her only struggle in adulthood, though.
After being catapulted to super-stardom following Roman Holiday, Maychick says Hepburn desperately wanted a family, and her failed marriage to actor Mel Ferrer and miscarriages she suffered depressed her immensely. Hepburn eventually stepped away from acting to put more effort into being with family, remarrying and giving birth to a son. She did less time on screen but became an ambassador for UNICEF and traveled the world to raise awareness about hunger. No doubt moved by her own experiences, Hepburn was praised for her humanitarian efforts, earning a special Academy Award in 1993. Hepburn used her traumatic experiences to help others, continuing to find joy wherever she could. "I myself was born with an enormous need for affection and a terrible need to give it," she told The New York Times.
Maya Angelou
Legendary poet and author Maya Angelou didn't just take her suffering to the paper, she also took it to the stars. A traumatic sexual assault as a young girl resulted in a self-imposed, years-long silence. It wasn't until the late 1960s that she started to write, releasing I Know Why The Caged Bird Sings in 1969. The book made literary history as a new autobiographical form and cemented Angelou as a prominent author and poet.
A stunning example of beauty coming from ashes, Angelou proved poetry could be uniquely approachable, full of life, vigor, and—most importantly—hope. In a 2002 interview for USA Today, she describes art as a form of healing. "No one wants to travel the dark road of pain alone," Angelou said. "We all look to those who went before us for inspiration and hope."
When asked what advice she had for those struggling, she replied, "I would say, look what you've already come through! Don't deny it. You've already come through some things, which are very painful…. So we need to not be in denial about what we've done, what we've come through. It will help us if we all do that." Angelou's words give us hope that we can overcome even the darkest of days, and find meaning in what we go through.
Frida Kahlo
One of the most prolific Mexican artists of her time, Frida Kahlo's work continues to be known as an international symbol that simultaneously challenges traditional femininity and embraces it. But her art was born from bad circumstances. It wasn't until a horrific bus accident left her bedridden for months that she began to paint. Plagued with a series of physical complications throughout her life, Kahlo is thought by historians to have experienced severe depression at several different times. Her strained relationship with husband Diego Rivera and her several miscarriages documented in a series of letters between her and her doctor, added to her mental burdens. The result was graphic, unapologetic art. "My painting carries with it the message of pain," she wrote in one of her letters.
Kahlo was acutely aware of her emotions, frequently identifying them with candor and little hesitation. As she is often quoted: "I tried to drown my sorrows, but the bastards learned how to swim, and now I am overwhelmed with this decent and good feeling." Talk about a poetic way to express identifying and accepting our feelings—something all people struggling with mental health must do.
Mother Teresa
Revered for her work in the slums of Calcutta, Mother Teresa is widely considered one of the greatest humanitarians of the twentieth century and is now a recognized Roman Catholic saint. It came as some surprise, given her cheery public face, when letters of hers revealed that she suffered with feeling abandoned by God. "Jesus has a very special love for you," she wrote to another reverend in 1979. "But as for me—The silence and the emptiness is so great—that I look and do not see,—Listen and do not hear." Other letters suggest that she suffered for nearly fifty years, feeling removed from her faith and from Christ's love. "Tell me, Father, why is there so much pain and darkness in my soul?" she wrote in a letter to a priest that was later published in Mother Teresa: Come Be My Light.
But Mother Teresa separated her feelings from her beliefs and her mission to help the poor. She never stopped helping those in need and founded the Missionaries of Charity, who now serve all over the world. To this day, countless people continue to revere Mother Teresa for her loving work and resilient spirit. While not all of us are called to be religious sisters, there is some comfort in knowing even the most faithful humans among us can have doubts and feel separated from the things that give us meaning. Nonetheless, Pope Francis called Mother Teresa "a generous dispenser of divine mercy, making herself available for everyone through her welcome and defense of human life, those unborn and those abandoned and discarded." Her exemplary life reminds us how hardship doesn't have to derail our lives—it may even help us relate more to those who are suffering.
Photo Credit: Wikimedia Commons