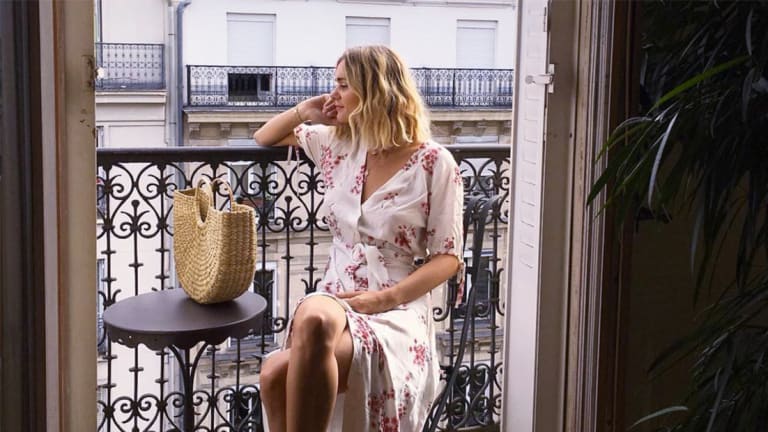 Style Tips from the French That Are Perfect for Effortless Summer Dressing
Bring the Riviera to you!
Staying feminine and cool during 90-degree weather is difficult, to say the least. "Less is more" has become our unofficial summer motto, and our Parisian friends are the perfect inspiration. The French have mastered the minimalist look while maintaining an effortless and feminine appeal, and you can, too.
Looser Pants //
We often associate looking feminine with wearing figure-hugging clothes, but the French prove just the opposite. Rather than opting for short shorts in the summer, they wear looser pants that allow for both ventilation and style. Pair your looser pants with sandals, ballet flats, or espadrilles to truly capture the Parisian look.
Breezy Dresses //
Again, the French prioritize comfort but never sacrifice their femininity. Instead of wearing tight dresses, they choose flowing, deconstructed A-line silhouettes that are versatile and weather-appropriate. This summer, forget about tight dresses that make you sweat even more, and stick to breezy dresses that give you more freedom.
Natural Makeup and a Rouge Lip //
Is it even possible to maintain a full face of makeup during the summer? Parisian women prove that contouring and highlighting aren't necessary and that a more simple approach to makeup is best. Keeping their skin foundation-free, they usually add some natural brown tones to emphasize their eyes and a swipe of rouge to their lips to make the look pop.
Woven Bag //
French women are known for taking a more natural approach to life, beauty, and fashion. Even their accessories have a natural foundation! Make like this Parisian women and use a woven straw bags as a purse. (Luckily, there are lot so of great options Stateside.)
Messy Hair //
Forget straightening, curling, and blow-drying. The French woman lets her hair do as it pleases. A master of the bed head look, she embraces her tousled hair for a much-desired effortlessly chic appeal.