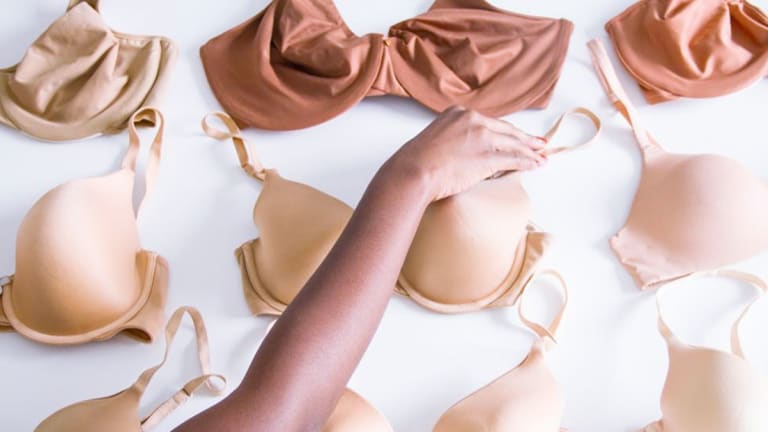 4 Game-Changing Lingerie Brands You've Never Heard of (But Will Love)
Finally, some options!
Body positive, inclusive, and less sexualized lingerie companies are having a moment. That doesn't mean the new crop of undies are boring—we love a cute bra and pair of undies just as much as the next girl, which is why we're pumped to finally have options outside of the Victoria's Secret canon to try.
From campaigns featuring models of different shapes and sizes, to Photoshop-free policies, to ethically sourced products, we've rounded up our new favorite lingerie brands that are making a difference.
TruNude found its start through a Kickstarter campaign. It's a Brooklyn-based company that has recognized that the "skin tone" bras sold at stores aren't representative of every woman. As a result, it is producing nude bras for all women, which can be preordered now. How can it guarantee a skin match? TruNude has an app that users can upload a photo to in order to guarantee that each woman finds the right shade of nude for her skin tone.
Similar to TruNude, beingU produces bras for various skin tones with a special focus on women of color. The company's founder, Sadia Sisay, said that her daughter is her main inspiration for the beingU brand. "I am determined to ensure she grows up in a world that celebrates women of all shapes, shades, and sizes," Sisay said. BeingU comes in a variety of sizes as well as backless and strapless options.
Pansy Co is an ethical lingerie company based in California. All of its undergarments are made from organic cotton, grown domestically, and then designed and sewn locally. The comfy designs are wearable on a day-to-day basis and easy to care for. In a world full of extreme push-up bras and panties in lace and silk, Pansy Co's products stand out as being flattering yet simple and comfortable.
Lively's products are described as "leisurée," combining the best features from different types of undergarments into one piece so that women don't feel compelled to change bras from a coffee date to their yoga class. Most importantly, Lively makes bralettes for bustier women, a rare and exciting find!
Photo Credit: @trunude