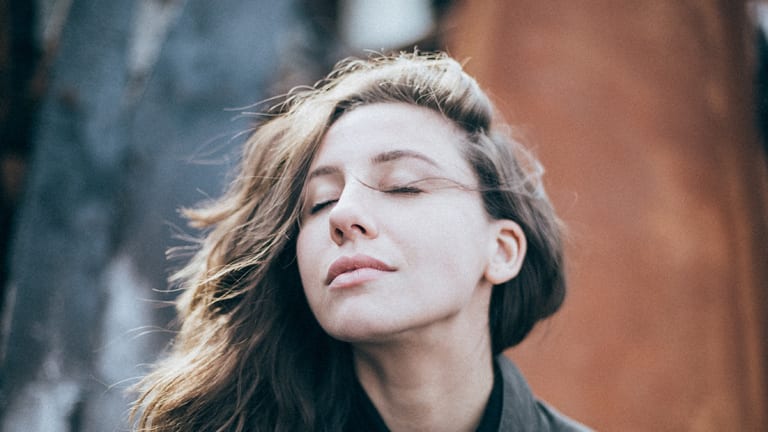 Dermatologists Tell Us How to Manage Oily Skin Once and for All
Put away the harsh astringent, and try these tips!
Those of us who struggle with oily skin year-round especially dread summer. Our sebaceous glands are kicked into overdrive with the intense heat, and moisture in the air exacerbates oil production, leaving us with a greasy mug that just won't quit. All that oil can lead to clogged pores, which result in pimples, blackheads, and whiteheads, as well as enlarged pores. All in all, it can mean a season of serious skin woes.
If you're tired of constantly wiping your face and worrying about the long-term effects of clogged pores, here are a few dermatologist-approved tips that can help tame the oil.
Glycolic and Salicylic Acids for Dissolving and Unclogging
That oily look is your body producing sebum, a mixture of dead skin cells and fat lipids that protects your skin from drying out. Too much sebum can clog pores and cause breakouts, so it's important to penetrate the lipid layer and exfoliate those dead skin cells. If you're oily, dermatologists recommend using a salicylic or glycolic acid in the form of cleanser or toner to deeply dissolve oil and skin cells. Dr. Neal Schultz, board-certified MD, NYC dermatologist, founder of DermTV.com, and creator of BeautyRx, explains that salicylic acid is naturally found in willow bark extract and that it has calming properties to reduce acne inflammation. Give Neutrogena Pore Refining Cleanser or Paula's Choice Skin Perfecting BHA Liquid a try.
Oil-Free SPF for Matte Protection
If there's anything that an oily-skinned girl hates, it's slathering on greasy sunscreen. But protecting your skin with SPF is extremely important and cannot be skipped. You can, however, avoid oil-based sunblocks that can aggravate and contribute to your skin's excess oil production. Dr. Schultz recommends seeking out SPFs labeled as water-based or oil-free. We recommend Glossier Invisible Shield SPF 35 or L'Oréal Paris Revitalift Bright Reveal SPF 30 Moisturizer.
Cut Sugar for Glowing, Clear Skin
This is one tip we'd like to pretend we didn't see. Alas, Dr. Schultz explains that sugar can actually cause a surge in insulin, which causes skin to become oily. Believe it or not, "sugar face" is a beauty-world term used to describe the negative effects sugar has on one's complexion. Women who have sworn off sugar have reported a clearer, brighter complexion with less breakouts. We love our summertime ice creams, popsicles, and s'mores just as much as the next girl, but perhaps it's worth cutting back on the sweet goodies.
Clay Masks for Purging Pores
It's time to treat yourself to a spa night! Dr. Jennifer T. Haley, MD FAAD Board-Certified Dermatologist, recommends that those with oily skin use clay or mud masks. She explains that clay masks usually contain bentonite and kaolin clay, which draw out debris and excess oils that have accumulated and become stuck inside your pores. Clay absorbs impurities from the skin while also providing your skin with minerals for a healthy glow. Using a clay mask one to two times a week can help keep the oil at bay long term. Apply a natural toner such as rosewater or witch hazel and a moisturizer afterward to regain any moisture the clay absorbed. We recommend Pure Body Naturals Dead Sea Mud Mask or Aztec Secret Indian Healing Clay. 
Blotting Sheets for Daily Control
An oldie but a goodie. This tip is obvious to anyone who has experienced the awe-inducing yet cringeworthy result of using a blotting sheet. Blotting sheets are safe and effective, as they absorb excess oil without stripping your skin of its natural moisture barrier. The great thing about blotting sheets is that they get the job done without smearing or wiping away your makeup. Simply dab all over your face for a shine-free, matte complexion. Try Clean & Clear Oil Absorbing Sheets or Natural Premium Oil Blotting Tissues.
Incorporate Niacinamide for Regulating Oil Production
Dr. David Lortscher, licensed dermatologist and founder of Curology, recommends using products that contain niacinamide, which is a form of vitamin B3 that can help decrease oiliness. Many of us use harsh astringents that contain alcohol or violently scrub our skin to try and control excess oil, but it ultimately causes even more oil production because you're stripping your skin of all moisture. Products with niacinamide work by helping your skin naturally retain moisture, which allows your sebaceous glands to regulate oil production rather than go into overdrive. We suggest using SkinCeuticals B3 Metacell Renewal, Paula's Choice Resist 10% Niacinamide Booster, or Olay Regenerist Serum.
Photo Credit: Eli DeFaria