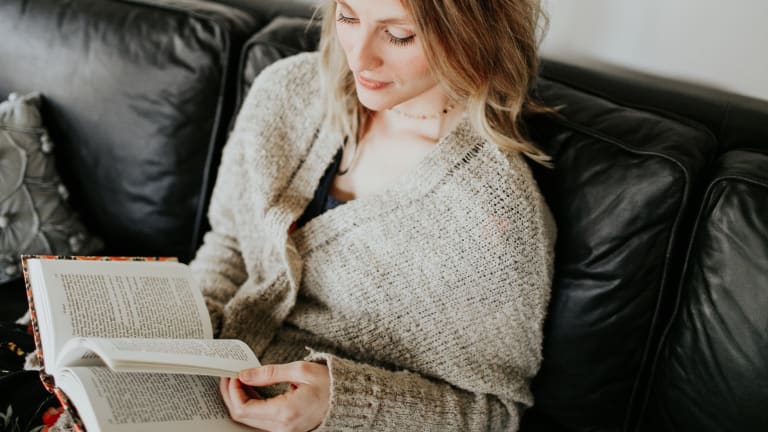 7 Ways to Relieve Stress That Every Twentysomething Should Try
It's time to take your summer break from adulting.
You may not have the months-long break of your school days, but every twentysomething should still make time to unwind while the weather is fine. And you don't have to travel to an exotic destination or spend loads on a spa day to de-stress. With a little creativity and a fun spirit, your summers can be just as carefree in your adult life.
Give these easy but effective relaxation techniques a try and you'll see!
01. Sip green tea in the sun.
Iced or hot, green tea contains the chemical L-Theanine, known for relieving stress without bringing on drowsiness. Sunlight and fresh air also help us decompress and reenergize. So take your tea time outside to a beach, backyard, patio, or porch for some stress-melting sips.
02. Experiment with a new hairstyle.
Try out a new 'do to go with summer weather and wardrobe switches. The repetitive motion of brushing, curling, straightening, or just playing with your hair eases muscles and calms your body. Feeling daring? Get a fresh cut to totally transform your look. A textured, choppy bob is 2017's flattering summer cut for every face shape.
03. Pick up a handwork hobby.
Whatever craft suits you—sewing, drawing, painting, pottery-wheeling, knitting, coloring, or crosstitching—choose one to help you unwind. These activities have the calming effects of meditation and help decrease the stress hormone cortisol. The tangible results that you created with your hands will also give you a sense of accomplishment and boost your self-esteem.
04. Take two to mango.
Fresh or dried mango is a sweet and tangy fruit containing linalool, a compound proven to lower emotional stress. Snack on it solo or get creative with mango-topped salads, salsa, froyo, or in a smoothie.
05. Adopt an indoor plant.
Research shows that houseplants of any kind bring peace to your environment by reducing stress through the perceived attractiveness of the room. Studies show that indoor plants especially—Golden Pothos, English Ivy, Philodendron, Boston Fern, Areca Palm, Peace Lily, Snake Plant, Spider Plant, and Rubber Plant—are very effective in purifying and filtering the air. Plus, they're easy to keep alive—especially while you're out and about enjoying your summer.
06. Leave your phone at home.
Constantly checking email, texts, and social media makes us more stressed and less mindful, limiting our ability to enjoy the world around us. Go to the grocery store, head to the gym, explore a new neighborhood, relish a weekend getaway, or take a spontaneous road trip sans your smartphone. It's hard to believe that people survived without them, but they did. Being tech-free shifts our perspective for an unexpectedly refreshing experience.
07. Stretch to a summer playlist.
Whether on the sand, public park, or patch of grass, do yoga, Pilates, or simply stretch your muscles for full-bodied relaxation. As a bonus, play your favorite tunes to get the mood-boosting effects of music while you're it.
Commitment-free summers may be a thing of the past, but these simple de-stressors will keep you sane and centered. Relaxation can fit into your morning routine, lunch break, afternoon slump, or daily stroll. A stress-free season is beckoning to you. So what will you do for your summer break?
Photo Credit: Elissa Voss