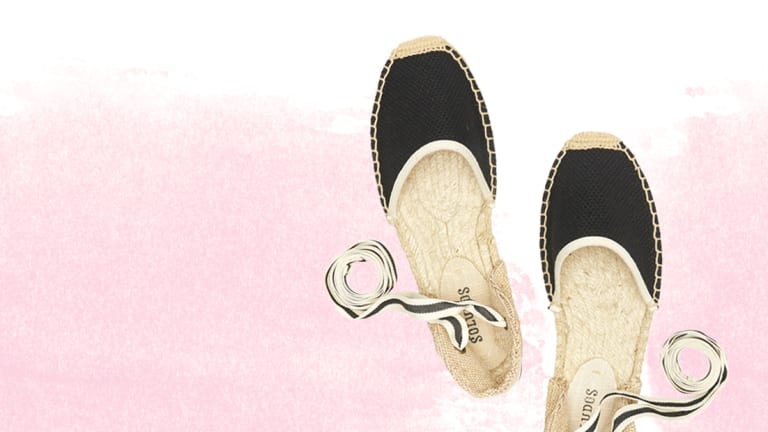 3 Shoes You Can Wear with Literally Everything This Summer
And did we mention they're super-comfortable?
Summer is a time for walks in the park, trips to the beach, outdoor brunches—and, of course, sweating through it all. When the temps are up in the nineties, nobody has time for complicated, uncomfortable shoes. Who even has the energy to fuss over which shoes go with what outfit? Nix the hassle, and stick to three shoes that will literally go with every summer outfit you own.
The espadrille is the ultimate summer shoe. Made from bamboo and canvas, this beach-inspired sandal works with both casual and dressy attire. The woven sole offers a more relaxed appeal, while the lace-up straps create a more feminine, dressy look. The combination makes them perfect for jeans, shorts, dresses, and more!
When you're in a rush and it's hot out, the last thing you want to do is belabor over buckles and straps. The neutral slip-on sandal is perfect for keeping your feet cool while still looking composed and polished. The thick, single strap across the toes looks much more elegant than a pair of flip-flops, making them perfect for your day-to-night swap.
With warmer weather comes more walking. Chunkier sneakers often require you to wear a more casual outfit, so rather than letting your Nikes determine your look, try the sleek cream sneaker that goes with everything. The subtle color and slim fit makes them versatile, going perfectly with dresses, shorts, and jeans.