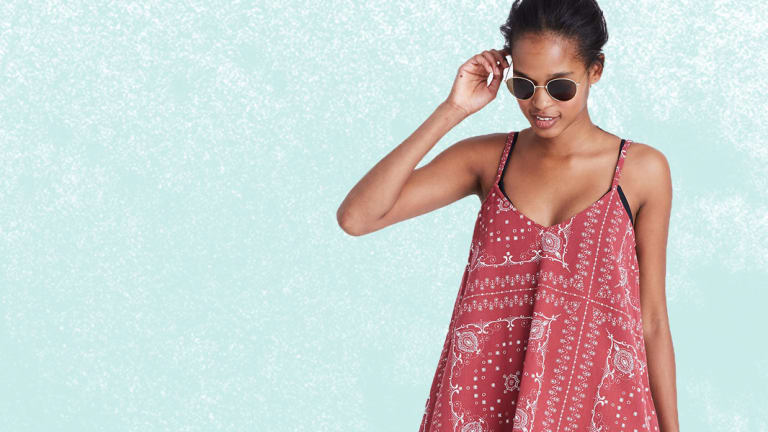 Actually Cute Swim Cover-Ups You Can Wear Post-Beach
From the sand to margaritas, why not summer in style?
In case you didn't know, we're major fans of a flattering swimsuit. When you've made an investment in such an adorable suit, why toss on just any old cover-up when you head to the boardwalk for mimosas?
The problem with most swim cover-ups is that they, well, look like swim cover-ups. We prefer to opt for one you can wear to the beach—and beyond. Are you ready for a summer in style?
Dresses //
It's all about a breathable, lightweight fabric that can be thrown into your beach bag and taken out without a wrinkle (we suggest picking dresses made out of jersey or cotton). A maxi dress will give you some warmth when the night gets cooler while also looking elegant and feminine.
Pants //
Who doesn't love a breezy wide-leg pant? Palazzo and culotte pants are ideal for the beach—no sticking sandy legs and feet into tight pants (cringe). Plus, lightweight cotton and linen fabrics dry easily, so you don't have to worry about your wet suit soaking your outfit for the whole night.
Tops //
Again, sticking to a fabric that dries quickly is key when choosing a cover-up top. That's why we always go to our trusty cotton button-up to take us from the beach to tapas and margaritas. If you want to get fancy, try an eyelet lace fabric or a striped pattern.