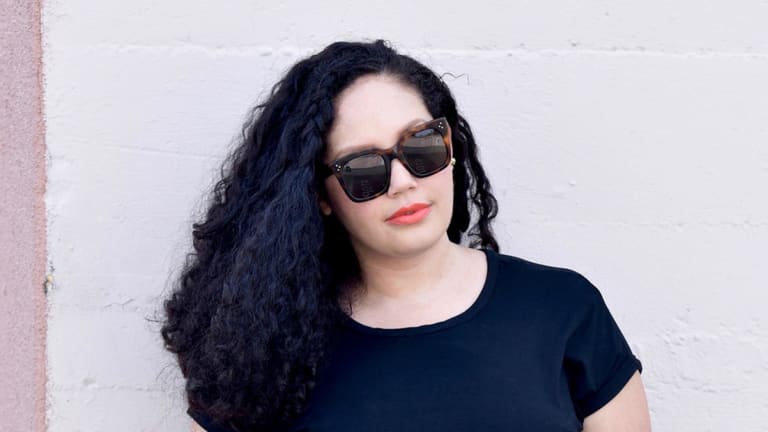 6 Tips for Creating a Zero-Effort Outfit
Follow these easy tips to look awesome without the effort.
There are hundreds of reasons why we love warm weather. Right now, our favorite reason is no more layering. The days of wearing five+ items at once are over, and we couldn't be more ready for a summer of simple ensembles. But how to pare down while still maintaining that je ne sais quoi?
Read on for a few tips for all the girls who want to maintain a stylish yet minimal look all summer long.
Adopt a Versatile Uniform //
One way to simplify your weekly outfits is to wear your ideal outfit formula over and over again. For example, if you love wearing T-shirts with A-line skirts, make that your go-to uniform in different prints, patterns, and colors. Life becomes much easier when you only have to count on two items to make you look good.
Speaking of which, if two items are too much, just wear the . . .
One-and-Done Dress //
This is probably the easiest trick in the book. If you're really looking to pare down, invest in versatile dresses that you can easily throw on. It's a lifesaver when you're in a rush, and a neutral color can be worn over and over again without looking too repetitive. The great thing about dresses is that they always make you look put-together and feminine without even trying, even if you're having a bad hair day. Just add shoes, and you're ready to go!
Add Structure //
Another way to maintain a chic look while wearing your more basic items (like a tank, tee, or jeans) is to throw a structured jacket on top. The clean lines, expert tailoring, and smart buttons will immediately make your outfit look more polished and intentional. Plus, it adds some definition to any slouchy, oversize silhouettes.
Wear All Black with Shades //
We all know that the black-on-black ensemble is the New Yorker uniform, so why not turn it up a notch? Adding sunglasses is the key to making this street-style-chic outfit even more iconic. Besides, have you ever seen someone wearing all black with shades not look infinitely cool and stylish?
Tie It, Cuff It, Personalize It //
Personalizing your simple items is the best way to make your outfit look more unique. You're your own stylist, so start experimenting with tweaking each piece. Do you like to tie your shirt at the bottom, or are you more of a tucked in kind of girl (or half tucked in)? Rolled or cuffed sleeves? How about a popped collar or buttoned all the way up? These slight styling alterations will put a spin on your simple items, making them look much more interesting than before.
Go Monochrome //
Another great way to add some intentionality to your simple outfit is to try the monochrome method. Basically, you wear items in varying shades of the same color to create a cohesive, thoughtful look. The gradient of tones is more eye-catching because most people naturally choose contrasting colors, so revel in your unique (and easy!) ensemble.