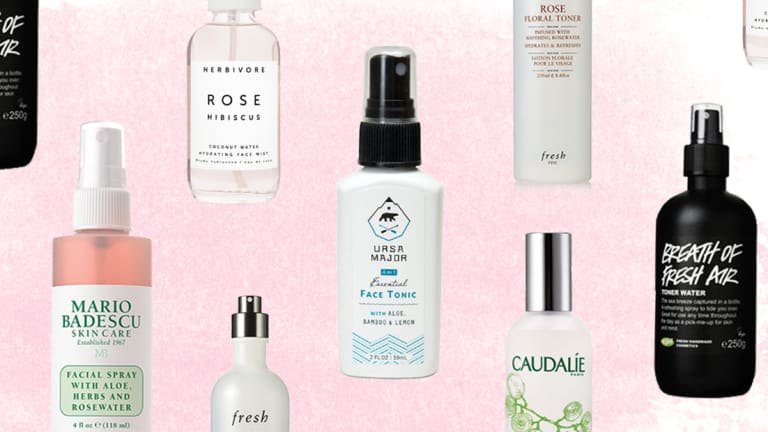 The Cult-Favorite Beauty Item That Should Be in Everyone's Bag This Summer
No, it's not sunscreen.
Whether you're one of those women who defies makeup entirely from May to September or you're the type to do your best to fight the meltdown and keep your routine going, there's one product that should be in your possession this summer: a facial mist.
Cooling, soothing, refreshing, and beneficial to boot, adding a mist to your routine will change your skin care game forever—trust me. Some makeup-wearers fear mists because they think it will cause smearing or smudging. Not so. I use mine to set my makeup and to refresh my face during the day, which is why makeup artists swear by them. (Summer bonus: A lot of mists have aloe in them, which is perfect for reviving your face during and after beach days!) No matter what, mists are the perfect way to achieve a fresh-faced look that says "delightfully dewy," not "swelteringly sweaty."
I have personally tried every mist included below. They are all derived from natural ingredients and have the power to reduce redness, even skin tone, brighten, purify, hydrate, and even exfoliate your skin. I would recommend any of them, but the one mist that is my desert island, can't-live-without-it beauty item cashes in at a mere $7. So get yourself a mist, and defy the summer heat one spritz at a time.