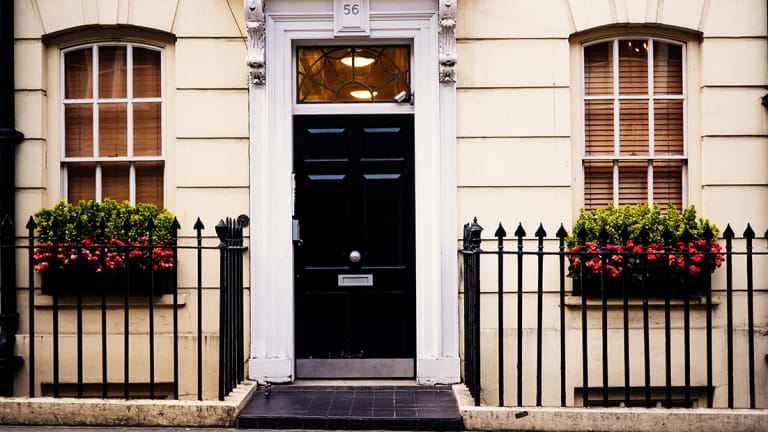 A Post-Grad Home Shopping List That Will Outlast All Your Apartment Rentals
Investing in these essential home items will save your $$$ from going down the drain.
In 2014, two roommates saved a total of $55,000 by living an entire year without purchasing anything besides their defined necessities (rent, utilities, and groceries). They called it the Buy Nothing Year, and it got me thinking about unconscious consumerism at home. Finance expert David Bach popularized the term "Latte Factor" to symbolize the high cost of small, periodic spending that tends to go unnoticed, unlike, say, our student loans or cell phone bill.
Being an unconscious consumer adds up. The Latte Factor Calculator shows I've spent more than $700 a year on fancy coffees alone. But the buck doesn't stop there. I'm on my third (and hopefully last) blender in four years because the first two broke down. And somewhere out there are four or five mattresses that didn't make cross-country moves with me.
Cheap consumerism shares the same problems as fast fashion: It relies on cheap labor and materials, increases waste and pollution (on global and personal levels), and the goods simply aren't made to last. You can be a more conscious consumer at home by:
researching high-quality products that are guaranteed to last (hint: They come with a really good warranty)
loving what you buy
and thinking about your purchases in terms of cost per use.
The products below aren't inexpensive, but they are made to last. Instead of repeatedly buying the same cheap version of something every year, a one-time investment can mean you get a higher-quality item you actually love without worrying if it'll last. To start, here are seven first apartment essentials to invest in that will save you thousands of dollars and tons of frustration in the long run.
01. A Quality Mattress
Quality sleep is priceless. But with so many trendy mattresses to choose from these days, what's the best way to tell you're buying the right one? It greatly depends on what is most important to your sleep needs, but seeing as a third of your life is spent in bed, be sure to get one that supports proper spinal alignment and comes with a great warranty. One we like: The Green Choice® Loveland® mattress ($160-$490) offers superior support for proper spinal alignment and is made entirely of environmentally friendly materials. Plus, this plant-based memory foam mattress can be vacuum-resealed and rolled when it's time to move. Comes with a ten-year warranty.
02. A Solid Drill
Basic tool kits are a dime a dozen, but you'll want a solid cordless drill early on to upgrade your rental, build and unassemble flat-pack furniture, smooth worn surfaces, or replace household items and fixtures for maintenance and repair. The Hitachi 18-Volt Cordless Lithium-Ion 1/2" Compact Drill Driver Kit ($89) is as powerful and fast as heavy-duty drills but is lighter, quieter, and way cheaper. Lifetime warranty.
03. One Really, Really (Really) Sharp Knife
Working with a dull knife can turn mealtime into a dreaded chore. Thankfully, you can survive post-grad life with one excellent knife. Zwilling J. A. Henckels Four Star 7" Hollow Edge Santoku Knife ($79) can make all the cooking you'll have to do something to look forward to, which means less eating out or pricey takeout. Just be sure to sharpen it regularly! Lifetime warranty.
04. An Oven-Safe Nonstick Pan with a Lid
If we were to have just one pan for the rest of our twenties, it would be one in which we could make pretty much everything: eggs, stir fry, soups, roasts, crepes, you name it. Swiss Diamond consistently ranks No. 1 in nonstick cookware across commercial and consumer ratings. Its durable nonstick surface (reinforced with real diamond crystals originating from reputable European sources, subject to all international regulations, and are explicitly found in conflict-free zones) have withstood serious scratch tests. Swiss Diamond proudly uses eco-friendly manufacturing methods such as 100 percent hydroelectric power, is entirely recyclable, and is produced in-house to minimize waste from transport and packaging. Oven-safe, dishwasher-safe, and ideal for all cooktops, the Swiss Diamond Nonstick Sauté Pan with Lid ($113) will literally never let you down. Lifetime warranty.
05. A Vitamix
A bargain blender is not a bargain if it doesn't last. Year after year, the Vitamix tops virtually every list of best blenders, including Consumer Reports' stringent and unbiased testing. Sure, it comes with a hefty price tag ($400-$620), but a Vitamix can replace myriad kitchen tools and appliances: food processor, juicer, immersion blender, coffee and spice grinder, grater, stand mixer, baby food miller, ice cream maker, and more. Built to last, Vitamix ensures its minerals and metals are supplied from conflict-free mines and smelters.
Can't afford it new? Score a certified refurbished Vitamix for more than 50 percent off the original price (Sur La Table, Vitamix, Amazon, Target, and Williams-Sonoma carry them starting at $249). A brand new Vitamix comes with a full ten-year warranty, while a refurbished model carries a five-year warranty—which is five times what you'd get with other brand-new blenders.
06. A High-Performing Vacuum
Unless you hit the housing jackpot, you likely won't need a full vacuum for your apartment. A compact vacuum gets the job done while taking up less space and power. The small but mighty Dyson Ball Compact Animal ($230) is Consumer Reports' recommended brand for whole-house, apartment, and dorm-room cleaning. It's not called the "Animal" for nothing; its tangle-free turbine tool and HEPA filter are perfect for people with long hair, pets, asthma and allergies (certified asthma & allergy-friendly by the AAFA, Asthma & Allergy Foundation of America). Measuring its environmental impact since 2011, Dyson has shown how much their efficient engineering of light, bagless vacuums minimizes carbon emissions, limits energy use and waste, and maximizes recyclable materials. Dyson vacuums carry a five-year warranty. 
07. A How-You-Like-Your-Coffee Maker
If fancy espresso drinks are your cup of tea, save thousands by treating yourself to barista-quality espresso at home. It takes a little bit of practice to get just right, but it's well worth the effort. The DeLonghi EC155 Pump Espresso/Cappuccino Maker ($70) is highly rated for taste, convenience, and frothing. It's also durably built of long-lasting, quality machinery. All DeLonghi products come with a one-year warranty, but if you purchase it from the Best Buy link above, you can extend the warranty by two years via the Geek Squad Product Replacement Plan for $12. Just brew it.
Photo Credit: Jamie Street