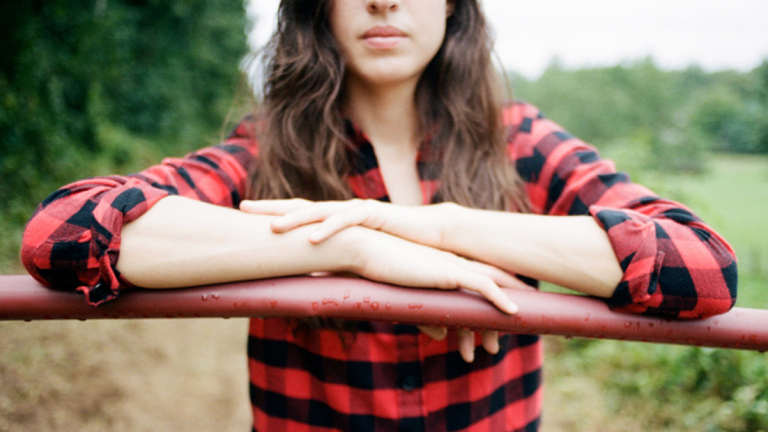 5 Initiatives Happening Right Now That Are Helping More Women Embrace the Outdoors
These brands are making 2017 the year of the outdoorswoman.
Did you know there's something of a gender gap in outdoor activities? 
That women are underrepresented and often under-confident in more competitive or "manly" sports may not be too surprising, but the results of a recent REI national study may surprise you. In their survey, six in ten women believe that men's outdoor interests are taken more seriously than their own, less than a third of female participants identified themselves as "outdoorsy," and 63 percent of women couldn't think of a single outdoor female role model. 
All these things add up to fewer women than men partaking in outdoor activity—and general enjoyment of nature—which is indisputably and universally important to mental health. There are a handful of brands right now focusing on ways to help women and men to equally enjoy outdoor activities with the unfettered abandon nature calls for. It's summertime; get out there!
REI: Force of Nature
REI Co-op recently launched a campaign called Force of Nature, which focuses on making outdoors the "world's largest playing field." REI's study showed women are not taking advantage of this benefit because of external factors, including social standards of what seems fitting for a woman, as opposed to personal preference. In efforts to help jolt us out of whatever rut is keeping many women from enjoying the outdoors, REI is sponsoring outdoor events across the country and devoting $1 million to supporting organizations that promote women in the outdoors, such as the Outdoor Women's Alliance. REI is also working on closing the gear gap by producing more female-specific outdoor equipment.
Outdoor Voices: Doing Things
Instead of pushing for competitiveness in the outdoors, the emerging athletic wear company Outdoor Voices pushes for constancy, for freedom, and for fun. You don't have to be an extreme sports enthusiast to fit in here—the female faces of this apparel brand call themselves Recreationalists. They're not so interested in climbing the highest peak or running the fastest mile (although this may still happen occasionally); they're more interested in just #DoingThings. 
To promote community and encourage everybody to get outdoors, OV sponsors community workouts and get togethers at their three locations across the country (Austin, Dallas, and New York). You don't have to be in the same area to be a member of this spunky group. Many Recreationalists take to social media to find their community of female role models and personal cheerleaders.
Title IX: Our 'Models' Like Us
I'm sure you've heard of Title IX the federal law, but have you heard of Title Nine the clothing company? As one of the original women's athletic wear companies, T9 has been tailored to women from day one, with such initiatives as starting block grants to the Bra Brigade. One thing that sets them apart from the rest is their "models"—or lack thereof. Title Nine prides itself on using average women like you and me to showcase their clothes instead of industry-standard models. What started out as the cheaper option for a growing start-up eventually became a trademark of the brand. These women are often pictured makeup-free and always un-Photoshopped doing what they love in the great outdoors. If this really strikes your fancy, you can even apply to be a "model" here.
Athleta: Power of She
Athleta's Power of She campaign brings outdoor adventures to women and girls to explore their "limitless potential" by providing a community to support each other. Most recently Athleta has partnered with organizations, such as GirlVentures, to build confidence in young women through outdoors experiences and provide a platform to share their stories. Athleta also broke the modeling mold by showcasing professional athletes, including Ninja Warrior Meagan Martin, alongside successful career women, such as Sports Broadcaster Lauren Young, in their latest photoshoots. Through the #PowerOfShe, this brand is not only providing outdoorswomen with female role models, but "making waves" in the typical roles of women outdoors.
Clif Bar: 20 Percent Counts
Although Clif Bar & Company may not be the first brand that comes to mind when it comes to women's empowerment, it's definitely a leader in promoting women outdoors. LUNA, the Clif Bar product created specifically for women, has partnered with Lean In and the American Association of University Women to promote #20PercentCounts, a campaign centered on making every day equal pay day. The brand also has a blog series on "Breakthrough Women," the most recent of which featured Gina Rodriguez and her boxing hobby. There's also the LUNA Pro Team, a mountain biking team of eight women that has become the longest-running and most successful mountain bike racing team in history, with several Olympians in the mix. So, yes, the company behind those protein-packed hiking snacks are here to promote women in more ways than one.
What are you doing to enjoy the outdoors these days?
Photo Credit: Horace & Mae