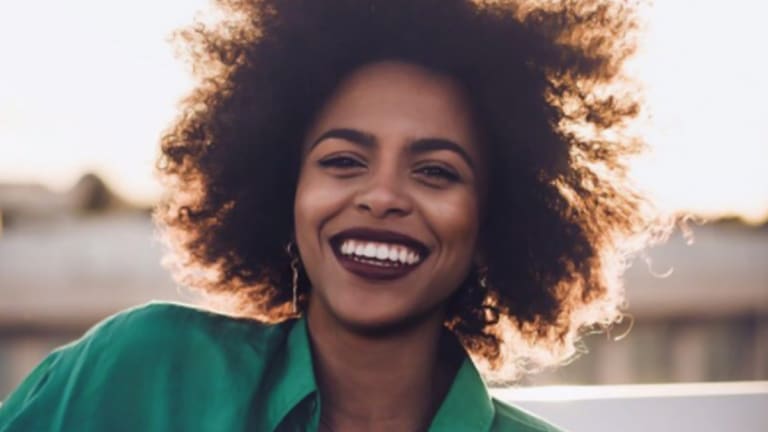 Tricks for Trying New Styles Without Looking Crazy
For that one bold item you've been too scared to wear
Every so often, we dare to try new styles. Whether it's a vibrant floral dress that caught our eye or a embroidered jacket we snagged for $3 at the thrift store, these items have tickled our fancy. But then we always ask ourselves, Will I look crazy in this? 
If you're struggling to feel like yourself in a bolder item, here are five tips for making them work with your own unique style. 
Wear a T-Shirt with It //
The first tip to toning down your bold outfit is to add some street style to it. By adding a tee shirt to the look, you immediately dress it down and make it look more every day. The cotton tee shirt is the epitome of casual and will balance out the other more ostentatious item you're wearing. 
Choose a Classic Silhouette and Fit //
Another trick to trying bolder clothing is to try the louder colors, prints, and patterns in the same silhouettes you always wear. Classic items like the A-line dress, pencil skirt, oxford button down, and blazers, are very safe fit-wise. So trying them in bolder colors and prints will help you to feel comfortable while looking totally normal—promise. 
Add Denim //
If you've found a statement piece (or two) that you're in love with, but are nervous to try, simply add denim. Denim immediately takes down the intensity of an outfit to make it more easy going and natural looking. If you're wearing a brocade pencil dress, throw on a denim jacket! If you want to wear a satin embroidered jacket, wear a pair of jeans with it. See how you just went from black tie event to street style chic?
Wear Sneakers Instead //
Another way to keep your bold look more effortless is to wear lifestyle sneakers instead of heels or ballet flats. This means either shoes like Converse, Keds, Vans, Supergas. When paired with a flouncy dress or shimmery skirt, these types of sneakers can create a fun contrast that makes your look both casual and fashion forward. 
Keep Accessories Minimal //
The final trick is to keep your accessories at a minimum. If you're feeling self conscious in your colorful top, forgo the statement earrings, necklace, bracelets and rings. These added accessories will contribute to your uncertainty, so par down on the extras.