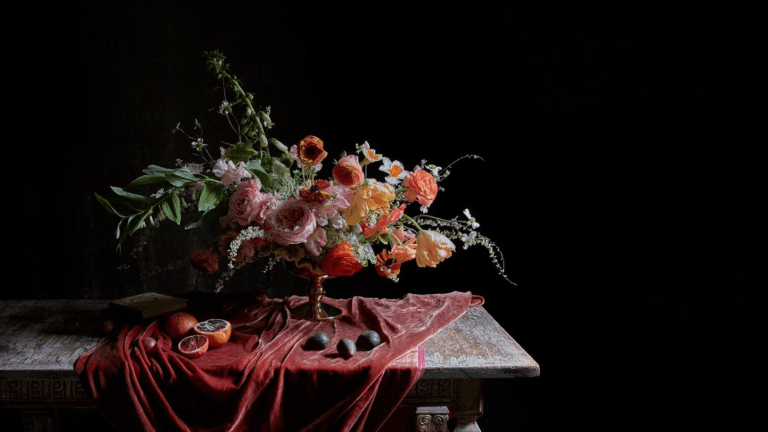 2017's Wedding Floral Trends for Every Bridal Style
Like fashion, flower trends are constantly evolving.
Since 2012, vibrant, monochromatic styles have dominated wedding floral trends across the globe. But 2017's flowers are moving in a distinctly different direction according to the International Floral Distributors (IFD), a mix of marketing, technology, and flower industry experts.
IFD Trend Forecaster Michael J. Skaff says, "Colors are more gray and muted. . . . the common colors are more complex (composed of multiple layers) due to what is happening in the world economically, politically, and socially." Skaff says this trend reflects our desire to transform our personal spaces and private events into serene sanctuaries where our loved ones can retreat from growing global unrest. Without further ado, here's the IFD's forecast for wedding flower trends for every bridal style in 2017. Which category suits you?
The Glamorous Bride: The French Connection
The French Connection is inspired by French country style and formal Parisian flair. Soft reds, orange, chocolate brown, gray, blush, and cream pair with ornate blooms (roses and poppies), and fruits. Set in pedestal vases made of ceramic or metal, this trend is perfect for the sophisticated and luxurious couple. Over a decade in the making, Saipua studio in Brooklyn, NY, is ahead of the curve with ephemeral arrangements featuring citrus, strawberries, tiny apples, and even little tomatoes.
The Whimsical & Casual Bride: The Force of Nature
Casual brides will appreciate the garden vibes of The Force of Nature: serene shades of blue and green with bright white and aged metallics like copper and gold. Succulents, greens, and branch accents symbolize calmness and growth. Frosted glass or clay vases make this trend both down-to-earth and fanciful. Moonflower Floral Design Studio in Athens, GA hits it on the nose with floral arrangements using only sustainable, in-season, and locally-harvested elements—most of which comes from their own 3 Porch Farm.
The Simple & Playful Bride: Modern Wonders
Modern Wonders blends the new and the old for a vintage minimalism inspired by world travel and antiques. Think your great-grandmother's collection of porcelain China with modern linens. Pair warm gold and weathered copper (the same hue as the Statue of Liberty) with graphic orange flowers like red ginger, orchids, or tulips in textured metallic containers. Putnam & Putnam, a boutique floral design company based in New York, has undoubtedly set floral trends using Japanese-inspired gestures and asymmetry in their arrangements.
The Modern & Extravagant Bride: Into the Jungle
It's probably safe to say that "Greenery"—Pantone's 2017 Color of the Year—1960s Tropicalismo, and Cuban Havana nights have all influenced the IFD's Into the Jungle forecast. Oversize palm fronds, banana leaves, and monstera paired with exotic birds of paradise, heliconia, and orchids give a sunlit glow only the wild can produce. When else have a bunch of green botanicals looked this good at a wedding? Putnam & Putnam does it again with absolutely stunning tropical displays for an Indochine wedding.