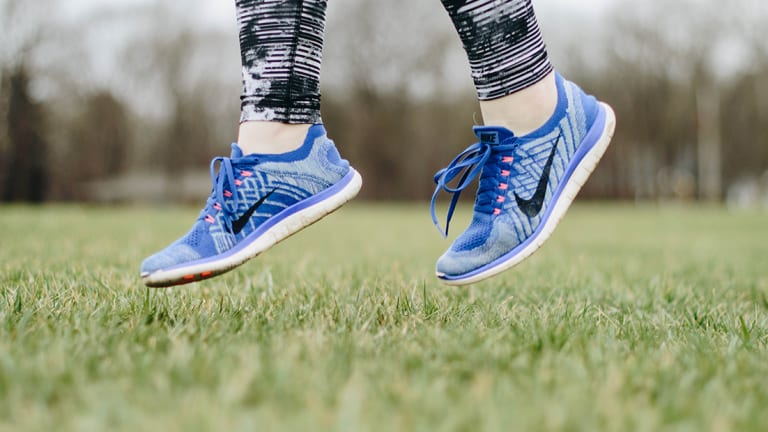 Doing This After Pregnancy Helps Fight Off Postpartum Depression
Every little move you make helps toward a healthier (and happier) experience.
In March of this year, Chrissy Teigen opened up about her battle with postpartum depression. Teigen, who typically keeps it lighthearted and funny, shared her struggle at home and at work after the birth of her daughter, Luna. "Most days were spent on the exact same spot on the couch, and rarely would I muster up the energy to make it upstairs for bed," she said.
Many of us know the feeling. PPD is the most common complication of having a child. The U.S. Centers for Disease Control and Prevention reports that PPD affects one in nine women, causing symptoms such as anxiety attacks, insecurity, irritability, fatigue, guilt, fear of hurting the baby, and not wanting to breast-feed.
Luckily, there is hope for mothers everywhere. New research published in the journal Birth: Issues in Prenatal Care says that exercising during and after pregnancy is a safe strategy to achieve better psychological well-being—and reduce PPD symptoms, too. The study analyzed data between 1990 to 2016 from twelve controlled trials and 932 women. Compared to women who didn't exercise, those who did had lower scores on depression symptom tests.
We know that exercising before pregnancy has its worthy health benefits including significantly reducing the risk for breast cancer, regulating your menstrual cycle, alleviating period pain, and relieving stress. And that exercising during pregnancy lowers incidence of C-section, gestational diabetes, and high blood pressure while benefiting both mama and baby. So it comes as no surprise that exercising after pregnancy has its advantages too. Yet the study's authors were surprised to find that exercising after giving birth also reduced depression among women who didn't have diagnosable symptoms of PPD.
The exercises used in the various studies included stretching and mindful breathing, walking routines, aerobic activity, Pilates and yoga. Most of the intervention programs lasted for three months or longer and recommended three to five exercise sessions per week. With so many free exercise videos and at-home workout guides out there, getting and staying fit is more accessible than ever. Whether or not you plan on getting pregnant, the research is undeniable: Regular exercise is good for everyone.
Check out these workout moves for a healthy pregnancy or simply try a new workout for your body type. The immediate benefits of exercise alone—confidence, a metabolism boost, happy hormones, glowing skin, and good sleep—are excuse enough to maintain a healthy workout routine whether a baby is in your future or not. For those of us who may feel hesitant about motherhood or have felt the debilitating effects of PPD, this is extra-happy news indeed.
Photo Credit: Autumn Goodman