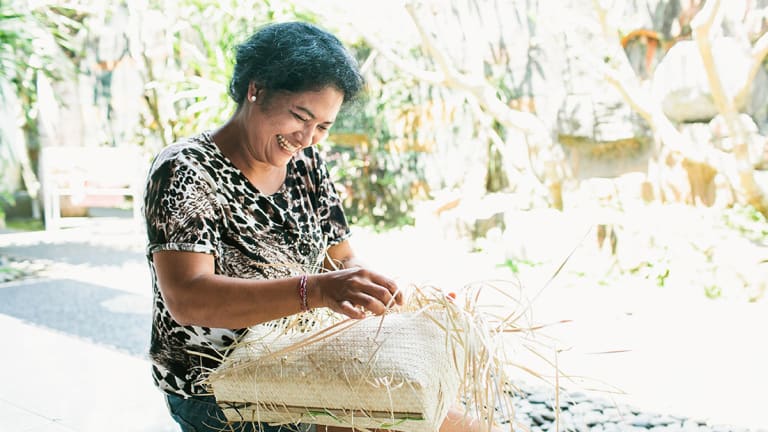 This Ethical Brand Just Released a Woven Bag Collection (and We're in Love)
P.S. They gave Verily readers a special discount.
Is it just us, or have woven purses taken over the fashion scene? From magazines to style bloggers, these straw beauts are everywhere. With their vintage Parisian seaside-worthy appeal, who wouldn't love them?
So of course we were thrilled to hear that one of our go-to ethical brands, 31 Bits, just released its new Goods collection that includes an eye-popping amount of woven bags. Made by local artisans in Bali, each item is handmade and woven with grass from the jungle.
With an obvious talent for accessory design, the heart of 31 Bits' mission comes from its passion to improve the lives of its artisans in Bali and Uganda. Many of the artisans have spent their lives studying and perfecting their craft but were treated and paid unfairly by factories. 31 Bits offer its artisans full-time jobs with a sustainable monthly salary that allows them to provide for themselves, send their children to school, and put money into savings. Much more than workers, the artisans of 31 Bits are collaborators and express their talent and creativity in every item they create.
Here's a look at some of the latest perfect-for-summer designs.
Verily readers get 15 percent off with the code VERILY15 (expires July 7!).