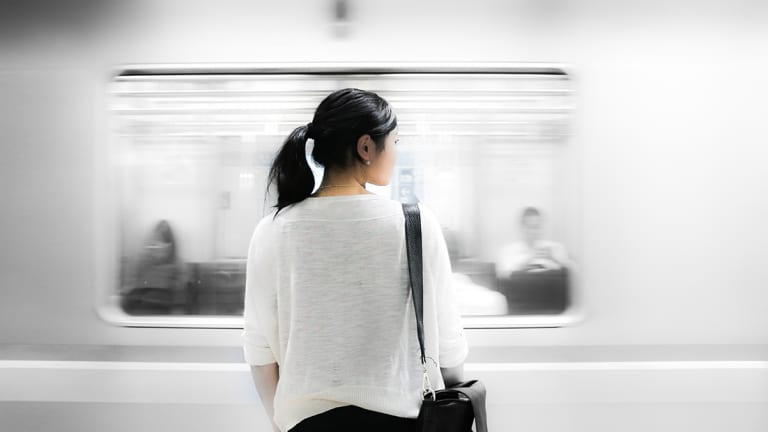 The 10 Best Cities to Be a Woman in the U.S.
America may be the land of opportunity, but these places fare better than the rest.
There are infinite ways to determine what it means to be a successful woman, but it's hard to deny that where we live is a big factor. Where we put down roots influences our job, our dating pool, our proximity to family, and a host of other things that greatly impact the life we create for ourselves.
The Social Science Research Council's American Human Development Index (AHDI) analyzes "capabilities"—being treated with respect, physical safety, forming family and community relationships, access to nutrition, shelter, leisure, etc.—to provide a single measure of well-being for all Americans. Rather than using money markers such as GDP (gross domestic product), consumer spending levels, and debt, the AHDI gives a fuller picture of the state of Americans. Experts agree that a long and healthy life, access to knowledge, and a decent standard of living are the three major building blocks to opportunity in life. Based on that, here are the top ten cities in America where women have the best likelihood of making their vision of "a good life" a reality. 
01. Washington, D.C.
D.C. ranks No. 1 on the AHDI, boasting the smallest gender pay gap among the largest cities in the U.S.—women in Washington earn 91 percent of what men earn each year. And if you're a woman in science, technology, engineering, and math (STEM), D.C. ranks No. 1 for women in tech, where the gender pay gap is only 99.3 percent and more than 40 percent of tech jobs are filled by women.
02. San Francisco
According to data from the index, if you're a woman living in San Francisco, you have a better likelihood of attaining an advanced degree (nearly one in six women have a graduate degree), living longer (an average of 84.6 years—the highest life expectancy in the nation), and earning more.
03. Boston
Four women currently sit on the Boston City Council, representing a notable stake in the political world there. They are great industry leaders, too. Female CEOs, presidents, and directors head Houghton Mifflin Harcourt, Boston Children's Hospital, Vistaprint, Fidelity Investments, Harvard University, Au Bon Pan, and Care.com, among a hundred others.
04. Minneapolis-St. Paul
A NerdWallet report ranked the Twin Cities as one of the States' best metros for women who want to start a business, based on an analysis of data from the U.S. Census and the Small Business Association. There are hundreds of women-owned and -operated businesses mainly in fashion, beauty, creative services, food, health, and wellness. 
05. New York
While we could bemoan the fact that there are nearly 400,000 more women than men in NYC, data indicates that women move to the city for their careers over romantic relationships. The most recent U.S. Census Bureau reports that more than 58 percent of women make up the labor force, and more than 400,000 business are women-owned (compared to over 500,000 men-owned firms). This doesn't necessarily mean more women are also stressed. NYC ties with the Twin Cities for second-longest life expectancy in the U.S.
06. Seattle
Seattle is one of the healthiest and most active cities in the U.S., boasting a long life expectancy for women. With its multitude of coffee shops, cozy weather, gardens, parks, and easy access to ocean and mountain excursions, we're not even surprised.
07. Denver
Like Seattle, Denver's proximity to nature reserves and scenic mountain hikes mean residents have the lowest obesity levels in the U.S and are some of the fittest in the country. 
08. Baltimore
Over the past few years, Baltimore has been rising amongst the rank of best cities to live in the U.S. for women and men. While the city's health, education, and earnings are on par for its spot as No. 8 on the AHDI, women in Baltimore have the third-highest earnings in the country (just behind San Francisco and Washington, D.C. With a 50/50 ratio of women to men, it's worth noting that about one in six women hold a graduate degree, and more than 58 percent of women make up the workforce. Women to watch in the health and wellness spaces include Julia Huggins, 53, president of Cigna Health; Adrienne Lofton, 40, senior vice president of Under Armour; and Dr. Redonda Miller, president of Johns Hopkins Hospital.
09. San Diego
The health of female San Diegans is on par with the top five U.S. cities on the AHDI. But apart from its laid-back vibe and beautiful weather year-round, San Diego really stands apart for women in STEM. One in three women graduate with a STEM degree—three times the national average. They earn 35 percent more than their peers straight out of college and up to 47 percent more by the middle of their careers. In terms of benefits for her well-being, these women are able to pay off college loans faster, meaning less financial stress and worry (which could be another contributing factor to women's health).
10. Philadelphia 
After Boston, Philly has the second highest percentage of educated women (82.2 and 81.6 percent, respectively). The City of Brotherly Love may as well be called the City of Sisterly Love, too. Along with being named one of the top ten best cities for women in STEM, many companies offer amazing perks for female employees. These include majority leadership and board positions by women, flex hours, unlimited PTO, telecommuting, child care availability, and up to six weeks of paid parental leave (including adoption).
How does the city where you live stack up when it comes to being a healthy, educated, and resourceful woman in America?
Photo Credit: Eutah Mizushima