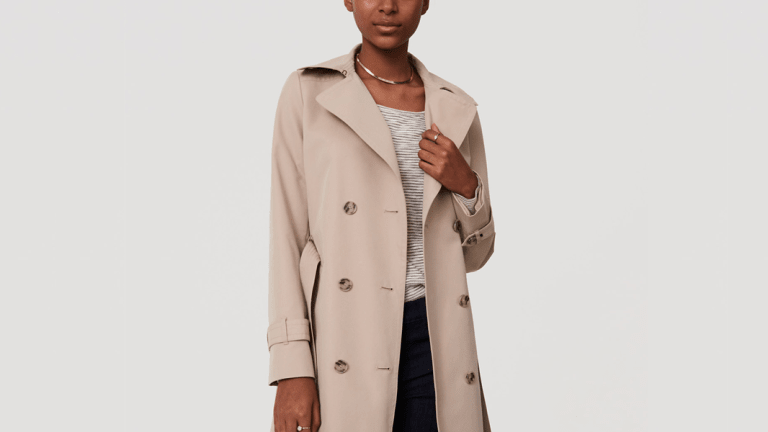 10 Beautiful Trench Coats That Will Add a Dose of Class to Whatever You're Wearing
Spring weather may be fickle, but this wardrobe classic can help.
We've entered the season in which the weather can't make up its mind. Cue Katy Perry's "Hot N Cold." Outfit planning is impossible when the temperature fluctuates between 50 and 80 degrees, and nobody wants to be stuck in a summer frock during a sudden freezing downpour.
Save yourself and your outfit from the fickle weather by throwing on a trusted trench coat. Trench coats offer lightweight coverage that will protect you from sudden temperature drops, and, more importantly, they keep you looking stylish.