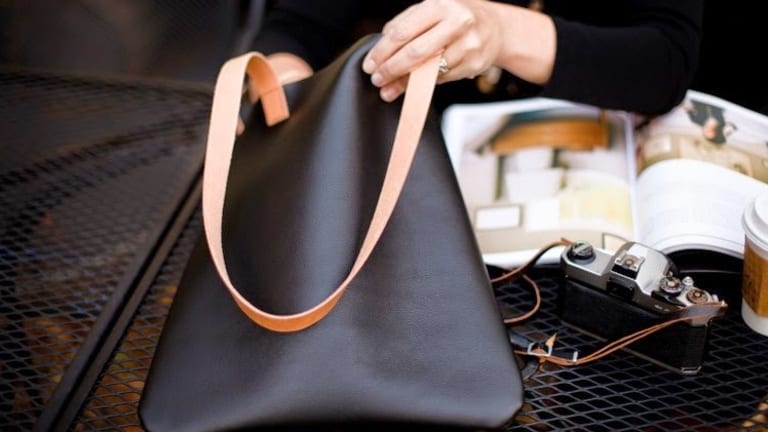 6 Tips to Stay Productive Through the Summer Slump
Stay focused even while you're daydreaming of a summer vacation.
As the days get longer and brighter, it's only natural to dream of all the places you want to check off your travel bucket list. But in the "real world," we rarely have the luxury of a long and necessary break the way we did when we were in school. Adulting is year-round, which can be a challenge in the warmer months, especially with three-day weekends and your colleagues' variable out-of-office schedules. It's tempting to slack off while others are on island time, but if you want to make some serious progress this summer, try these simple tips to use that wanderlust in your favor.
01. Complete an important task first thing.
Get the productivity ball rolling by completing an important task first thing in the morning. It can be tempting to check email or read the news to start your day, but research shows that making progress provides more motivation than anything else. When you start on a high note, you can ride the wave of positive vibes into the rest of your day.
02. Adapt to changing schedules.
Summer months naturally mean that more people take time off, which makes scheduling meetings and getting answers more challenging. When you need someone's help on an upcoming project, touch base on their summer plans and factor in more lead time than usual. If you get an out-of-office reply, put a note on your calendar to check in a day or so after that person notes they'll be back. You know how much you need a recovery day after traveling, so respect that in others as well. You may even get a quicker reply because your email hasn't gotten buried yet. Lastly, communicate your plans to your colleagues well ahead of time so that tasks aren't piling up when you thought you'd be packing (or unpacking) your bags.
03. Prioritize your to-do list.
A wandering mind makes it hard to figure out what you need to do next. Tim Pychyl, psychology professor and author of Solving the Procrastination Puzzle, says recognizing that "an unpleasant or difficult task will not be rendered magically more pleasant tomorrow" should motivate us to just do it now.
Keep a prioritized list of detailed tasks, and put it where you can see it. A concrete reminder staring you down means it's less likely that something will fall through the cracks and more likely that you can clock out on time—or early!
04. Make a list of the things you'd rather be doing.
We check our phones up to 150 times a day. That's a lot of time not spent working. Whether you're inspired to research a restaurant, shop for a new ethical bag, or check in with a friend who just returned from the Bahamas, write it down rather than doing it then and there. Factor short timed breaks into your schedule to work through your list. When you're acting more intentionally, you'll find that some of your impulses aren't important enough to pursue anyway, saving you even more time.
05. Indulge in the perks of a vacation without actually going on one.
Burnout is real and can make ordinary tasks much more difficult to do. Don't wait for time off to indulge in the perks of self-care—get a pedicure, pick up a beach read you can devour in a weekend, dine alfresco, and sleep (a lot!). Vacation should be more than a fleeting recovery session from the daily grind—which you're only going to go right back to anyway.
06. When you take time off, actually take time off.
Your colleagues' away messages may conjure up serious office envy, but employees who take advantage of their vacation days are more productive and efficient at work. The authors of one study say, "Having more vacation time seems to help employees better understand the importance of being impatient for results and getting as much done as possible." They concluded that "simply spending less time at your desk forces you to waste less time." So if you haven't already, there's plenty of time to plan a last-minute trip. If that isn't in the cards for you, take a Friday or Monday off and make a long weekend out of it. Researchers have found that longer vacations aren't better than shorter ones—rather, the secret is to end yours on a high note.
The more efficient you are each day in your office, studio, or jobsite, the easier and more rewarding it will be to get away when the time comes. Until then, our best advice is to "just keep swimming."
Photo Credit: Horace & Mae