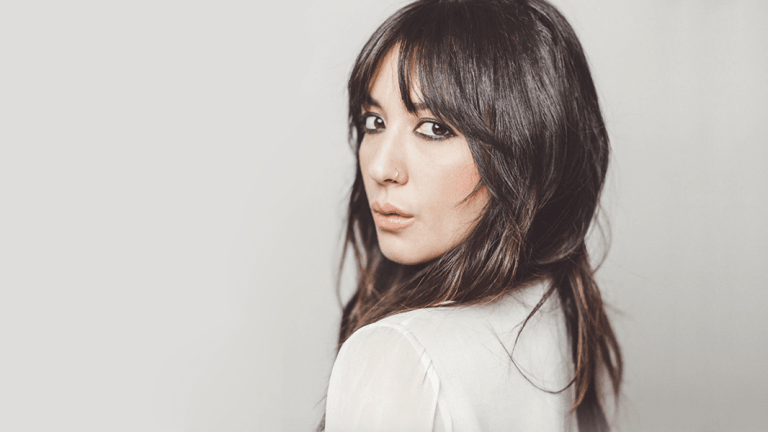 3 Female Singers from Your Youth Who Are Releasing New Music Right Now
This is nostalgia at its finest.
How many times did the lyrics "'cause you're evvvvverywhere to me . . ." come blaring through your CD player when you were young? Answer: countless. Between Hanson and N*Sync rotations, there were plenty of women filling our teenage ears with life lessons on love, loss, and staying true to ourselves. Luckily for us, a few of them, such as The Cranberries, are back after half a decade or more of silence. While not everything from this time period is worth revisiting (looking at you, Adidas), these female vocalists are every bit a cause for celebration. Put Selena Gomez on pause; we're revisiting yesteryear.
Michelle Branch
For many, the sound of Michelle Branch's voice went from "Everywhere" to nowhere after the singer's top-selling albums The Spirit Room and Hotel Paper took over the early 2000s. Branch won Viewer's Choice Award at the MTV Video Music Awards for "Everywhere" in 2002 and a Grammy with Santana for "The Game of Love" but hasn't produced anything as a solo artist since. In 2005, Branch formed a country music band with friend Jessica Harp called The Wreckers, producing such lovely if underplayed songs as the Grammy-nominated "Leave the Pieces." But fans haven't heard anything since. Until now.
Branch told Elle that her new release Hopeless Romantic is her first "truly autobiographical record." Coming after years of frustration from being misunderstood by music producers, Branch found a chance at reinvention after reconnecting with fellow musician Patrick Carney of the Black Keys. "My whole life I've been surrounded by middle-aged men telling me what to do," Branch told Elle. "Because they know exactly what it's like to be a young woman." It's about time she sang her own tune, and we're happy to hear it.
Feist
It's been six years since her last album release, but Feist is back to satisfy the forlorn ears of those who have had "I Feel It All," "Mushaboom," and "Gatekeeper" on repeat for years. The Canadian indie singer-songwriter was put on the map in the mid-2000s when her song "1234" was featured in an iPod commercial. As a musician, she has received relatively little radio airplay relative to her acclaim and awards. Her fifth studio album Pleasure is said to be darker than some past work (and for those who listened to Let It Die, that's saying something). The label describes the album as exploring "emotional limits," such as loneliness, shame, tenderness, and "care or lack thereof." The single "Pleasure" harks back more to a shriller Tori Amos sound (or angrier moments from Beyonce's Lemonade, for a comparison from this decade) than much of Feist's past work.
The Cranberries
For those looking to hear old female favorites without a total revamp of their sound, you'll find comfort with the newest album coming from the Irish band headlined by Dolores O'Riordan. The Cranberries is releasing Something Else, featuring acoustic covers of many of its nineties hits. Listeners will find such iconic songs as "Dreams," "When You're Gone," and "Ode to My Family" produced with the accompaniment of the Irish Chamber Orchestra. Marrying tunes that won't die on American airwaves with sounds akin to Smashing Pumpkin's orchestral moments? Yes, please.
Photo Credit: Michelle Branch