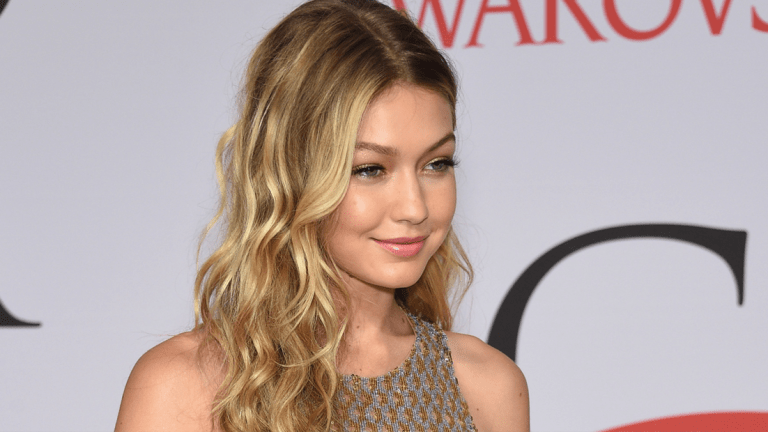 This Romantic Trend Disproves a Huge Myth About Millennials and Love
Drake, Gigi, Miley—they're all doing it, and you should be, too.
The time for complacent winter romance (aka cuffing season) may be over, but really the time for love is now. Temperatures and moods are equally high, and summer lovin' is in the air. When it comes to the always interesting, often perplexing notion of L-O-V-E, one trend stands out lately: public declarations of the big L.
A couple months ago, supermodel Gigi Hadid made the world squeal with romantic excitement when she posted to Snapchat a photo of her pop star beau Zayn Malik, captioning it, "Love of my life."
Miley Cyrus has been singing a similar tune—literally. If you've been following the reunion of the supposedly reformed Cyrus with her once- and possibly on-again fiancé Liam Hemsworth, you know it's been a bumpy ride. Cyrus' new hit "Malibu"—an ode to falling back in love with Hemsworth—might not say "you're the love of my life" exactly, but I'm pretty sure that's what she means when she sings, "We watched the sun go down as we were walking / I'd spend the rest of my life standing here talking . . ."
And less than a year after Drake's passionate ode to Rihanna at last August's MTV VMA Awards, we watched as Drake accepted the final award for Top Artist at this past weekend's Billboard Music Awards. The fact that he broke a record by winning thirteen awards that night was surprisingly overshadowed a bit by what he said in the final moment—that Nicki Minaj was, you guessed it, the love of his life.
To this I say: Is everyone drinking the Kool-Aid, or is something else going on here?
While some of these exclamations of love eternal might be for show, some of them actually seem genuine. More than that, they're changing the narrative we've been hearing for years, which is that Millennials are loose with love and disinterested in monogamy. It's true that 18- to 32-year-olds are holding off on tying the knot. Goldman Sachs reported that the average age of marriage is now 30, whereas in the 1970s it was 23. PEW found that only 26 percent of Millennials are marrying by age 32, while 36 percent of Gen-Xers were.
Of course love doesn't always mean marriage, but this specific trend toward public declarations of love is a refreshing reminder of another important statistic: that a notable majority—69 percent—of Millennials do want to get married.
Far from devaluing matrimony or being careless and selfish in all things, as young people have been accused, lifelong love is having a moment.
Is it possible (read: likely) that Drake's love cup will runneth over for another in the near future? Yes. Might Miley and Liam not have their happily ever after in Southern California's beachside oasis? Sure. But the possibility of what the future holds isn't keeping these Millennials from valuing love in the present, and that's why this is so important. Marriage, commitment, forever, may still flummox Millennials to an extent. But a willingness to love is the first step, and that's something this generation hasn't been given enough credit for.
Urban Dictionary, for all that it is and is not, defines "love of my life" as "the one who made the ideas of intimacy, vulnerability, and uninhibitedness just click for you." I think that's exactly what these young lovestruck celebs are saying. Rather than being an emotional platitude wielded for publicity, the phrase is really more of a thank you. In a world full of inauthenticity, this phrase means, "I can be real with you," and that ability to be at ease is where Millennials place an extremely high value these days.
It's hopeful that Millennials are experiencing and celebrating relationships that are authentic. So before we groan at Hadid's Snapchat or chalk up Cyrus' "Malibu" as a prequel to a "Wrecking Ball" sequel, let's be thankful that a generation thought doomed is one step closer to something more intimate and lasting.
Photo via Huffington Post