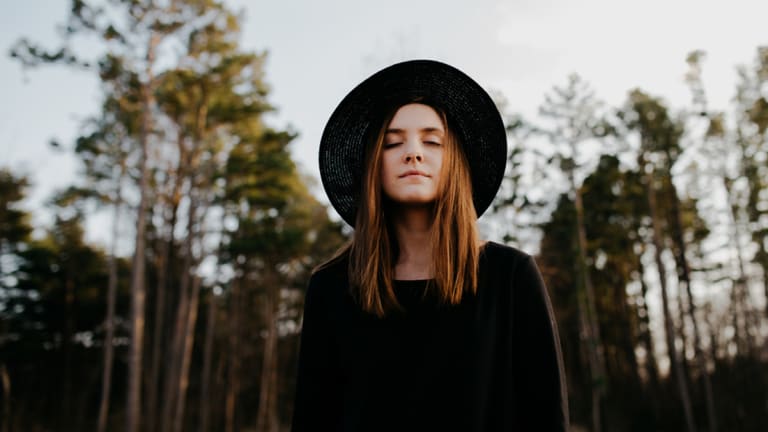 Amid Social Media Anxiety, Instagram Just Became an Unlikely Advocate for Mental Health
Can FOMO and mental health support come from the same place?
In a 2016 study by Britain's National Health Service, researchers confirmed a notable 21 percent increase since 2007 in depression and anxiety among women ages 16 to 24.
The cause? Selfies.
Seven years ago when it launched, Instagram was filled mostly with oddly filtered and framed images of actual real life. Today, an astounding 700 million active users have turned the social media hotbed into a fantasyland of pastels, private planes, and all sorts of envy-inducing ephemera. One could easily say that, despite our devotion to Instagram as a means of inspiration, sharing, and connectivity, it's actually doing more harm than good for our psyche.
Anxiety.org lists a number of mental health concerns that commonly result from Instagram, Snapchat, and Facebook use, including things like:
Fear of missing out: We may joke about FOMO, but it can be a major depression trigger.
Addiction: University of Chicago researchers found that social media can be more addictive than cigarettes.
Obsessive-Compulsive Disorder: Self-consciousness and perfection-seeking tendencies associated with social media use can often manifest into serious conditions.
Despite, or perhaps in light of, these connections, this week Instagram launched a campaign aimed at helping mental health. Known as #HereForYou, the initiative is highlighting people who are sharing their struggles on the platform in observance of Mental Health Awareness Month. Instagram COO Marne Levine told Teen Vogue, "#HereForYou is a hashtag and campaign we are using in recognition of mental health awareness, but it also represents our commitment to foster the safest, kindest online community for self-expression."
The rise of Instagram and other social apps has made young women especially susceptible to mental health issues as a result of comparison and validation-seeking the platforms enable. According to Adweek, a thousand selfies are posted to Instagram every ten seconds. 
Of course, not every mental health struggle that young people today face is linked to social media or selfies, but the correlation is proven and common. The question is: Will Instagram's #HereForYou posts make a difference among a feed full of anxiety-triggering images? Can the root of a problem also be its relief?
With the global rise of mental health awareness and destigmatization, Instagram has played host to countless personal accounts from users acknowledging their heretofore hidden struggles. From celebrities, such as Selena Gomez, to everyday people, Instagram has paradoxically been the prolific source of both humblebrags and heart wrenching exposés, which probably explains why it continues to be so popular.
Aside from May being a national month dedicated to mental health, it's been a hot topic lately. Netflix's recent controversial series 13 Reasons Why has been a springboard for countless conversations about teen depression, and British royals Duchess Kate and Prince William, along with Prince Harry, have been dominating international news headlines with their Heads Together foundation, bringing massive recognition to mental health in the U.K. It's nice to see a major influencer attempt that same kind of dialogue shift here in the U.S.
Whether Instagram is mental health's perfect promoter, an ironic spokesperson, or, ultimately, the liable party attempting to clean up its own mess is yet to be seen. One thing is for certain: Instagram officially being involved can certainly start a conversation—in just one day, the #HereForYou hashtag amassed more than 60,000 posts and counting. 
Last year, Mental Health America released its annual study which concluded that, "Twenty percent of adults (43.7 million people) have a mental health condition, and more than half of them do not receive treatment," according to the Washington Post. Meanwhile, 28 percent of adult Internet users are on Instagram, and 55 percent of young adults (18-29) use Instagram. As a voice for mental health, it might not be the most likely choice, but Instagram hosts a powerful and active community which now has easy access to a valuable resource for both empathy and professional help.
That is certainly something to "like."
Photo Credit: Erynn Christine Photography