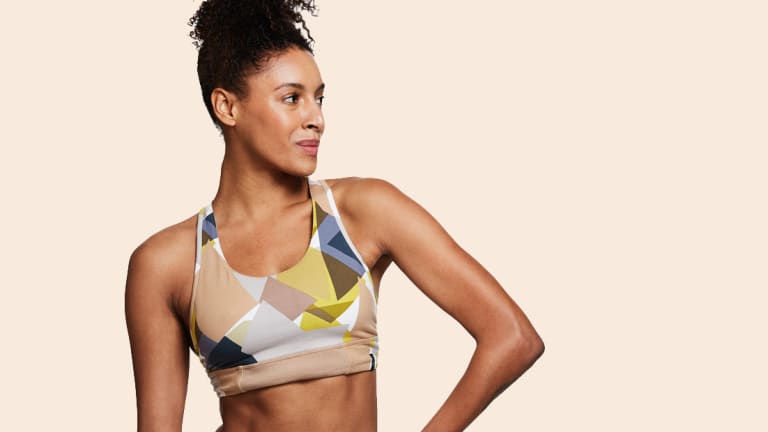 Activewear That Will Actually Make You Want to Work Out
We need all the inspiration we can get!
The way we dress every day represents who we are and who we aspire to be. When taking on a brand-new job, looking the part gets us halfway there. So if clothing communicates who we want to be, why stop at the gym? Many of us disregard the importance of activewear and just throw on old T-shirts and sweats (guilty as charged), but sometimes a cute workout outfit is all we need to take our gym sessions up a notch.
Seeing ourselves workout-ready can put us in the right mindset and push us to break a sweat. Don't believe us? Take a look at the cute, ethically made activewear below, and you'll be picturing yourself dominating the gym in no time.
Bras //
We all have a drab sports bra (or five) lying around in the underwear drawer. Why not throw in a wildcard bra that will make you feel special? Your cute sports bra will be your little secret, unless you let the colorful straps peek out from your tank or tee!
Tops //
If you're looking for a gym outfit, a tank top is a must. You know, the ones that coordinate with your leggings and mean business? You'll hardly be halfway through your workout before your gym friends start asking where your patterned racerback tank is from.
Bottoms //
Perhaps the most inspiring of all, the workout legging is the closest we'll get to a superhero outfit. Made with compression fabrics that come in futuristic geometric shapes, these leggings are so cool they might just distract us on the StairMaster.