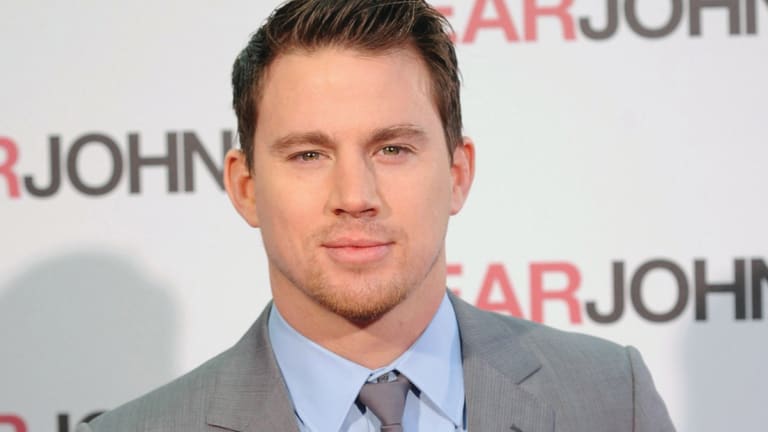 We're Scratching Our Heads Over Channing Tatum's Empowerment Letter
Another case of sexualized empowerment gone awry
This week actor, husband, and father Channing Tatum penned an open letter about his hopes for the kind of world his young daughter will experience, specifically one that encourages and accepts women. The letter was also promoting a new live Vegas installment of his male stripping movie franchise Magic Mike. And it was published by Cosmopolitan. If you're scratching your head right now thinking, one of these things is not like the other, you're not alone.
On why he's taking Magic Mike to the live stage (and how that relates to his daughter), Tatum wrote: "I want women to feel what it's like to exist in a world where men really listen to them, where they treat them like goddesses, and where they can feel comfortable and proud to express the full force of their sexual energy together."
It seems every other week, a public figure goes viral by linking sexuality to empowerment. The preeminent narrative of the moment isn't about words, it's about images—in magazines, in movies, on our phones. Public nudity says "empowered." Exposure says "in control."
In the past year alone, we've seen countless examples of this. Looking back to last spring, Kim Kardashian was ruthlessly heckled for a nude bathroom selfie. Swiftly, her celeb friend Emily Ratajkowski came to her defense with her own topless pic. To her naysayers, she said, "My response to people saying I post over-sexualized images is that it's my choice, and there's an ownership and empowerment through them." Then last November, former Glee star Lea Michele posed nude on the cover of Shape UK's annual "Naked" issue. She posted the cover on Instagram with a gushing caption saying "#confidenceissexy." In January, Olympic gymnast Aly Raisman got the world talking by saying that the Sports Illustrated Swimsuit Edition "celebrates women for being unique and beautiful in our own way." Following that, in February, Playboy announced the return of its nude spreads alongside the oversimplified cover line "Naked is normal." W Magazine dedicated its March issue this year to powerful women. Kate Moss, one of the featured women, talked about discomfort with her body being photographed early on in her career. "I just had to get comfortable with being naked," she said. Following later with, "I want to please the person behind the camera. I'm a hard worker."
What all of these and many more examples have in common is a sentiment that silencing a natural urge for physical privacy is liberating, not numbing. They've taken finding comfort with one's own body to a public stage. Now, embracing yourself isn't enough; it has to be put on display to the masses.
What Tatum's saying isn't exactly wrong. Women should be heard and respected and loved. But in the context of a movie—and now live show—about stripping, the sentiment gets a little muddled. Is the goal now to let women be the ones idolizing the body? Seeking endless visual and visceral gratification from the opposite sex? That makes it sound like the aim is equal opportunity objectification, not inherent human acceptance.
Tatum's words in the Cosmo letter did suggest he was somewhat conflicted as he wrote it. "I tried to imagine the things I'd want her to read that would help her understand men and sex and partnership better, and at that moment, I realized a strange thing. I don't want her looking to the outside world for answers. My highest hope for her is just that she has the fearlessness to always be her authentic self, no matter what she thinks men want her to be."
Here's hoping the "outside world" he speaks of that's surrounding young women and men today can move toward less of a sex-saturated one—and become one with fewer narrow scripts telling them to be hot or else be ignored. Franchising Magic Mike probably won't get us there, though.
As Peggy Orenstein's 2016 book Girls & Sex reveals, it's more than a bit naive for us to keep churning out sexualized imagery in media while thinking we can shield young people from it. Tatum's intentions may be good, and some of his words are, too. But mostly his letter feels like yet another example of a celebrity encouraging empowerment while selling sex.
Photo Source: Celebhush.com