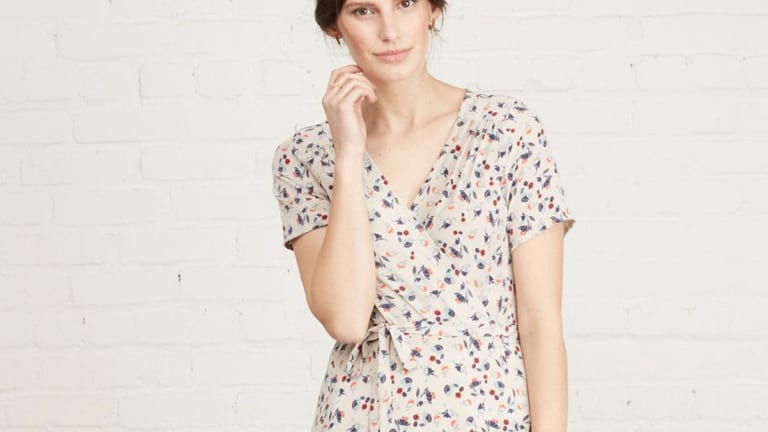 12 Iconic French Dresses You'll Want to Wear Everywhere
A whole outfit in one simple step!
There are a hundred reasons to love French style. The French are famous for looking chic in their relaxed, simple, and unfussy ensembles, so why not take a few cues from our foreign friends? The easiest way to create your own Parisian look is to try the one-and-done French dress. 
The best thing about this dress is that it's breezy, loose, and versatile. It typically has an A-line silhouette, short sleeves, and a flattering wrap detail around the waist. This dress style is perfect for any occasion, whether it be strolling down boulevards, dinner with friends, date night, or even hanging around the house.
Check out these lovely numbers below, and you'll be snatching one up before you can say Marion Cotillard!
Soft & Light
Bold & Bright